If you're looking for an Akita breeder in Georgia, you're in the right place. We know how difficult finding the perfect breeder can be. It's often a long, frustrating search to find a breeder that you feel comfortable with, and for good reason.
Making the choice of who gets the honor of producing your puppy is no small decision. After all, whoever you choose basically lays the foundation for the entire life of your dog. A good breeder will produce a puppy that's healthy and well-socialized – a great foundation for them to grow into a happy and confident companion. Bad breeders, on the other hand, will produce unhealthy pups with poor temperaments that have a higher chance of growing up to become problematic dogs.
Hopefully, this list of Akita breeders in Georgia will help to make your search a little bit easier. We've included as much helpful information as possible such as their location, contact details, price (where we could find them), and much more.
---
4 Akita Puppy Breeders in Georgia
1. Titan Akitas
| | |
| --- | --- |
| Name | Titan |
| Listed on ACA website? | Yes |
| Location | Bogart, GA |
| Website | titanakitas.com |
| Facebook | N/A |
| Phone number | (678) 480-5465 |
| Email | [email protected] |
| Price | Starts at $2200 |
Titan is an Akita breeder located in Bogart, near Athens. It is operated by Cory Crayton.
Cory breeds top-quality Akita puppies and focuses on temperament and type; they strive to produce everything you want in a high-quality Akita. What's very important for them is that their dogs instinctively know the difference between what is and isn't a threat. Their ideal Akita is powerful and protective, yet thoughtful.
To achieve this, they have 3 high-quality males and 4 females in their breeding program.
When you buy a puppy from Cory, it comes with a 2-year genetic health guarantee. Furthermore, you will receive lifetime support. Their pups are well socialized because they're raised as part of the family and exposed to a variety of sounds, smells, and sights from a young age.
However, since they are a small breeder they do not have puppies available immediately. You'll have to be on a waitlist before you'll become eligible to adopt one of their Akita puppies.
People online speak very highly of this breeder.
---
2. CAS Akitas
| | |
| --- | --- |
| Name | CAS |
| Listed on ACA website? | Yes |
| Location | Senoia, GA |
| Website | akitascas.com |
| Facebook | N/A |
| Phone number | 770-316-1657 |
| Email | [email protected] |
| Price | Contact breeder |
About 35 minutes south of Atlanta there is a small town called Senoia. There, you'll find Cindy Smith who owns and operates CAS Akitas.
Cindy has been breeding Akitas for a long time and strives to produce puppies that are a joy to own and a valuable asset to any family. She first fell in love with the breed in 1975 and wants to produce Akitas with characteristics that she first fell in love with: regal, intelligent, kind, and majestic. In order to achieve this goal CAS breeds only the best of the best.
Besides breeding, Cindy is also an active participant in the show ring and her dogs have won many championships and other titles.
CAS is an AKC breeder of merit participant and she's listed on the ACA's breeder directory.
Unfortunately, her website is not working, so I've used an archived version to find out information about her. I will also link to this archived version so that you can check it out for yourself. What this does mean is that CAS might no longer be actively breeding.
---
3. London Akitas
| | |
| --- | --- |
| Name | London |
| Listed on ACA website? | Yes |
| Location | McDonough, GA |
| Website | https://www.londonakitas.com/ |
| Facebook | N/A |
| Phone number | 678-759-1601 |
| Email | [email protected] |
| Price | Contact breeder |
London Akita is an AKC breeder of merit located in McDonough, it is operated by James Perry Taylor.
James has been breeding Akitas for decades, which is he uses the slogan "decades of dedication".
He breeds American Akitas and is also active in the show ring. In total, there are 12 dogs in their breeding program, more information about each dog is available on their website.
London Akita takes health seriously and their dogs are tested before they breed them.
---
4. Georgia Bred Akita Bears
| | |
| --- | --- |
| Name | Georgia bred Akita Bears |
| Listed on ACA website? | No |
| Location | Buford, GA |
| Website | N/A |
| Instagram | https://www.instagram.com/georgia_bred_akita_bears/ |
| Phone number | N/A |
| Email | N/A |
| Price | $2000 to $2500 |
Georgia bred Akita bears is operated by Jay and is located in Buford.
Their goal is to produce healthy, adorable, and affectionate Akita puppies that have excellent tempers and make great companions. Their dogs are raised in their home as part of the family and are well socialized. The dogs interact with children as well as adults and Jay even allows prospective buyers to visit their home once a week to bond with their pup for about an hour!
Their pups are ready to go to their forever home at 8 weeks of age. By that time they will have been vet checked and have received their shots.
This breeder is not listed on the ACA website, but they are part of GoodDog's responsible breeding program.
---
Final words
Finding the best Akita breeder in Georgia is not easy but we hope that this list made it a little bit easier.
We've provided you with as much information we could find about each breeder, but it's always necessary to do your own research as well. Take your time, and contact many breeders to see which one is the best fit for you.
Since there are only 4 Akita breeders active in Georgia, it's also a good idea to look outside of your own state. It's often worth taking a trip to pick up your dog if you find one available a bit further away!
ThePetFaq recommends adoption from a rescue center over buying from a breeder. However, we also understand that adopting is not always possible and that there are many good reasons for choosing to buy from a breeder. Please note that we did not visit these breeders in person, however, we did research them to find as much information about them as possible. Always do your own research when buying a puppy!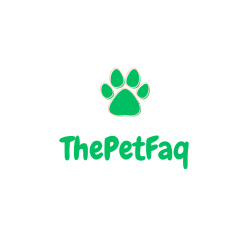 Latest posts by ThePetFaq Team
(see all)