Section 1: Understanding the Akita Breed
1.1 The History and Origin of Akitas
1.2 The Physical Characteristics of Akitas
1.3 The Temperament Traits of Akitas
Section 2: Debunking the Misconceptions
2.1 Myth: Akitas are Not Playful Dogs
2.2 The Importance of Individual Personality
2.3 The Role of Proper Socialization
Section 3: Unveiling the Playful Nature of Akitas
3.1 The Playful Behaviors Akitas Exhibit
3.2 Playfulness as a Sign of Bonding
3.3 Tips for Encouraging Playfulness in Akitas
Section 4: The Benefits of Play for Akitas
4.1 Physical Health and Exercise
4.2 Mental Stimulation and Behavioral Wellness
4.3 Strengthening the Human-Canine Relationship
Section 5: Playtime Ideas for Akitas
5.1 Interactive Toys and Puzzle Games
5.2 Outdoor Activities and Adventures
5.3 Training and Play Integration
Conclusion
Introduction
When it comes to choosing a dog breed, many factors come into play: size, temperament, exercise needs, and of course, playfulness. Akitas, with their majestic appearance and stoic demeanor, might not be the first breed that comes to mind when you think of playful dogs. However, in this blog post, we will delve into the truth about their playfulness and debunk some common misconceptions.
Section 1: Understanding the Akita Breed
1.1 The History and Origin of Akitas
To truly understand the Akita breed, it is important to delve into their history and origin. Akitas originated in Japan and were initially bred for hunting large game such as boar and bears. They were highly valued for their strength, loyalty, and protective nature.
1.2 The Physical Characteristics of Akitas
Akitas are known for their powerful build and striking appearance. They have a large, robust body with a thick double coat that comes in various colors including white, brindle, and pinto. With their erect ears and curled tail, Akitas have a regal presence that demands attention.
1.3 The Temperament Traits of Akitas
While Akitas are known for their loyalty and protective nature, they also possess unique temperament traits. They are often described as independent, dignified, and reserved. Akitas are typically not as outgoing and exuberant as some other breeds, which may contribute to the misconception that they are not playful.
Section 2: Debunking the Misconceptions
2.1 Myth: Akitas are Not Playful Dogs
One of the most common misconceptions about Akitas is that they are not playful. This belief stems from their reserved nature and their reputation as serious and stoic dogs. However, it is important to remember that every dog is an individual, and Akitas are no exception.
2.2 The Importance of Individual Personality
Just like humans, dogs have their own unique personalities. While some Akitas may indeed be less inclined towards playfulness, others can be quite playful and enjoy engaging in various activities. It is essential not to generalize the entire breed based on the temperament of a few individuals.
2.3 The Role of Proper Socialization
Proper socialization plays a crucial role in shaping a dog's behavior and attitude towards play. Akitas that have been well-socialized from a young age, exposed to different environments, people, and other animals, are more likely to exhibit a playful nature. Socialization helps them develop confidence and adaptability, allowing them to enjoy a wide range of activities.
Section 3: Unveiling the Playful Nature of Akitas
3.1 The Playful Behaviors Akitas Exhibit
Contrary to popular belief, Akitas do exhibit playful behaviors, albeit in their unique way. They may not be as exuberant and energetic as some other breeds, but they can still engage in various playful activities. Akitas may enjoy games of chase, gentle wrestling, and playing with toys, especially interactive ones that challenge their problem-solving abilities.
3.2 Playfulness as a Sign of Bonding
Playfulness can also be an indication of a strong bond between an Akita and their owner. When an Akita feels comfortable and secure in their environment, they may let their guard down and engage in playful behaviors. This can be seen as a sign of trust and a deep connection between the dog and their human companion.
3.3 Tips for Encouraging Playfulness in Akitas
If you have an Akita and want to encourage their playfulness, there are several things you can do. First and foremost, provide them with plenty of interactive toys and puzzles that stimulate their mind and keep them entertained. Additionally, engaging in regular play sessions, incorporating positive reinforcement training, and creating a playful environment can help bring out their playful side.
Section 4: The Benefits of Play for Akitas
4.1 Physical Health and Exercise
Play not only provides mental stimulation but also contributes to the physical well-being of Akitas. Regular play sessions help keep them physically active, maintaining a healthy weight, and promoting cardiovascular health. It can also improve their muscle tone, coordination, and overall agility.
4.2 Mental Stimulation and Behavioral Wellness
Play is not just about physical exercise; it also provides essential mental stimulation for Akitas. Engaging in play activities helps prevent boredom and the development of destructive behaviors. It stimulates their problem-solving abilities and keeps their minds sharp, contributing to their overall behavioral wellness.
4.3 Strengthening the Human-Canine Relationship
Playtime offers an excellent opportunity to strengthen the bond between Akita owners and their dogs. By engaging in play and spending quality time together, owners can build trust, reinforce training, and enhance their communication with their Akitas. This strengthens the human-canine relationship and fosters a deeper connection.
Section 5: Playtime Ideas for Akitas
5.1 Interactive Toys and Puzzle Games
Akitas can benefit from interactive toys and puzzle games that challenge their problem-solving abilities. Kong toys, treat-dispensing puzzles, and hide-and-seek games are great options to keep them mentally stimulated and entertained.
5.2 Outdoor Activities and Adventures
Akitas enjoy spending time outdoors and can engage in various activities such as hiking, swimming, and playing fetch. Exploring new environments and experiencing different stimuli can help satisfy their curiosity and stimulate their senses.
5.3 Training and Play Integration
Integrating play into training sessions can be an effective way to engage your Akita and make learning fun. Use positive reinforcement techniques and incorporate play as a reward for successfully completing commands or tasks. This not only reinforces training but also enhances the bond between you and your Akita.
Conclusion
In conclusion, Akitas are not devoid of playfulness as commonly believed. While they may not exhibit the same level of exuberance as some other breeds, they have their own unique ways of being playful. By understanding their individual personalities, providing proper socialization, and creating a playful environment, you can uncover and encourage the playful nature of Akitas. Engaging in play not only benefits their physical and mental well-being but also strengthens the bond between Akita owners and their dogs. So, embrace the playfulness of Akitas and enjoy the joyful moments they bring into your life.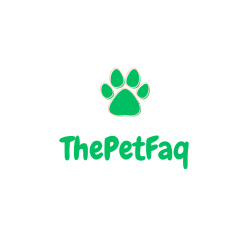 Latest posts by ThePetFaq Team
(see all)