Cockatiels are small parrots native to Australia. They are social birds that are known for their friendly and affectionate personalities. They come in a variety of colors, including grey, white, yellow, and orange, and they have a distinctive crest of feathers on their heads.
Why is Cockatiel Health Important?
Cockatiels, like any other living creature, require proper care and attention to maintain their health and well-being. Keeping your cockatiel healthy ensures that they live a long, happy life and that you get to enjoy their company for many years to come. Additionally, healthy birds are less likely to develop behavior problems or become aggressive towards their owners.
Factors Affecting Cockatiel Health:
Diet and Nutrition
Proper nutrition is essential for maintaining the health of your cockatiel. A healthy diet for a cockatiel should consist of a variety of fresh fruits and vegetables, seeds, and pellets. It is important to avoid feeding your bird foods that are high in fat or sugar, as this can lead to obesity and other health problems.
Exercise and Activity
Cockatiels are active birds that require plenty of exercise and mental stimulation to stay healthy. Providing your bird with toys, perches, and a large enough cage to move around in is essential to keeping your cockatiel healthy and happy. Additionally, it is important to let your bird out of their cage for supervised playtime each day to allow them to stretch their wings and explore their environment.
Hygiene and Cleanliness
Maintaining a clean and hygienic environment is crucial to the health of your cockatiel. Regularly cleaning your bird's cage, food and water dishes, and toys will help prevent the spread of bacteria and disease. Additionally, it is important to provide your bird with fresh water each day and to change their bedding regularly to prevent the buildup of bacteria and mold.
Preventive Measures Against Common Health Problems
There are several preventive measures that you can take to keep your cockatiel healthy and prevent common health problems. These include regular veterinary checkups, providing your bird with a healthy diet, maintaining a clean environment, and avoiding exposure to other sick birds.
Signs of a Healthy Cockatiel:
Physical Appearance
A healthy cockatiel should have bright, clear eyes, smooth feathers, and a clean beak and feet. Additionally, their droppings should be well-formed and their breathing should be quiet and regular.
Behavioral Patterns
Healthy cockatiels are active, curious, and playful. They should be alert and responsive to their environment and their owners.
Eating and Drinking Habits
Healthy cockatiels should have a healthy appetite and be eager to eat a variety of foods. Additionally, they should drink water regularly and have well-formed droppings.
Common Health Problems in Cockatiels:
Respiratory Diseases
Cockatiels are prone to respiratory diseases such as psittacosis and aspergillosis. These diseases are typically caused by exposure to bacteria or fungi and can cause symptoms such as difficulty breathing, sneezing, and discharge from the eyes and nose.
Mental Health Issues
Cockatiels are social birds and can become depressed or anxious if they are not given enough attention or mental stimulation. Symptoms of mental health problems in cockatiels include feather plucking, aggressive behavior, and loss of appetite.
Parasites and Infections
Cockatiels can contract a variety of parasites and infections, including lice, mites, and bacterial infections. Symptoms of these diseases can include itching, feather loss, and difficulty breathing.
Caring for a Sick Cockatiel:
When to Seek Veterinary Help
If you notice any symptoms of illness in your cockatiel, it is important to seek veterinary help as soon as possible. Early treatment can help prevent the spread of disease and improve your bird's chances of recovery.
Home Remedies for Minor Health Problems
There are several home remedies that can be used to treat minor health problems in cockatiels. These include providing your bird with a warm, humid environment to help relieve respiratory symptoms, and using a commercial parasite treatment to get rid of lice or mites.
Recovering and Rehabilitation
Recovering from an illness can be a slow process for a cockatiel, but with proper care and attention, most birds can make a full recovery. It is important to follow your veterinarian's instructions for medication and care, and to provide your bird with a healthy diet and plenty of mental stimulation during their recovery.
Conclusion:
Conclusion and Recap
Cockatiels are wonderful pets that can bring joy and companionship to their owners for many years. However, it is important to take good care of them to ensure that they remain healthy and happy. By providing your cockatiel with a healthy diet, plenty of exercise and mental stimulation, and a clean and hygienic environment, you can help them live a long and healthy life.
Tips for Maintaining Cockatiel Health
– Feed your cockatiel a healthy diet that includes fresh fruits and vegetables, seeds, and pellets
– Provide your bird with plenty of toys, perches, and a large enough cage to move around in
– Maintain a clean and hygienic environment by regularly cleaning your bird's cage, food and water dishes, and toys
– Avoid exposing your bird to other sick birds
– Seek veterinary help as soon as you notice any symptoms of illness in your bird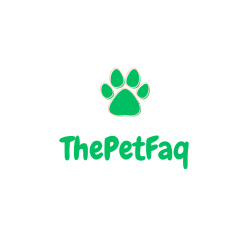 Latest posts by ThePetFaq Team
(see all)