If you're looking for a breeder to buy a Balinese kitten from in California then you're definitely not alone. This breed has become increasingly popular due to its magnificent appearance with its light-colored body with dark markings. Not to mention the fact that they're very intelligent, playful, and incredibly friendly.
When buying a kitten it's very important that you do so from a reputable breeder. This ensures that the cat you get is ethically bred, properly socialized, and healthy.
However, finding a good Balinese breeder in California can be difficult and not all breeders are equally reputable. To help you find the perfect Balinese kitten, we've compiled a list of 5 breeders in the area that sell these beautiful cats.
---
5 Balinese Kitten Breeders in California
1. Tresor Cats
| | |
| --- | --- |
| Name | Tresor Cats |
| Location | Citrus Heights, California |
| Website | https://www.tresorsiamesecats.com |
| Phone number | (916) 910-9200 |
| Email | [email protected] |
| Price | Varies |
Tresor Cats is a small, TICA & CFA-registered cattery located in Northern California they specialize in breeding healthy, socialized, and beautiful Balinese kittens.
They operate out of a small town called Citrus Heights which is only 20 minutes away from Sacramento, Roseville, Folsom, Rocklin, Auburn, and Orangevale. San Francisco and San Jose are also within easy driving distance.
This breeder specializes in breeding Applehead Siamese and Balinese cats. The kittens they breed leave to go to their new home at about 12 weeks of age. They come microchipped, health tested, and litter box trained.
This breeder does have a waiting list, and it's required to fill in a questionnaire to apply to adopt one of these beautiful cats into your home.
---
2. To-Lyn
| | |
| --- | --- |
| Name | To-lyn |
| Location | Citrus Heights, California |
| Website | https://tolyn.com |
| Phone number | (209) 982-9344 |
| Email | [email protected] |
| Price | $750 deposit, $1500 total |
To-Lyn is a CFA, TICA, CFF & ACA-registered breeder that specializes in selling Siamese and Balinese kittens in all Color Points. It's operated by Linda Yamamoto.
They're a highly regarded cattery that received a CFA certificate of excellence in 2017. This breeder has been active for many years and has been in the CFA's good standing since 1995.
They have 2 kings that they use for their breeding process, one Balinese and one Siamese. They also have 4 queens.
The kittens leave their cattery at 12 to 14 weeks of age. They're well socialized and come with a 1-year genetic health guarantee.
An unfortunate thing for people looking for Balinese kittens is that they're focused more on breeding the Siamese, but they do have some Balinese kittens for sale occasionally.
---
3. Baliwest
| | |
| --- | --- |
| Name | Baliwest |
| Location | Upper Lake, CA |
| Website | Baliwest.blogspot.com |
| Phone number | (707) 348-4087 |
| Email | [email protected] |
| Price | Unknown |
Baliwest is a cattery operated by Lise Grove Harding that's completely dedicated to breeding beautiful Balinese kittens. They're a TICA-registered breeder that's located in Upper Lake, near Santa Rosa.
The kittens they sell come with a pedigree, and health guarantee and have been raised with love and care to ensure that you get a healthy, happy, and social kitty.
They have a Facebook page that contains a lot of pictures of previous litters and happy customers.
---
4. Pacific Coast
| | |
| --- | --- |
| Name | Pacific Coast |
| Location | Volcano, CA |
| Website | https://pacificcoast-siamese.com/ |
| Phone number | (916) 995-5721 |
| Email | [email protected] |
| Price | Unknown |
Pacific Coast is a Siamese and Balinese kitten breeder that's located in Volcano, CA, just outside of Sacramento. This breeder raises TICA, CFA & CFF standard kittens and has been doing so since 2007. The cats she breeds roam freely in her house and are raised underfoot.
This breeder uses a variety of bloodlines and styles and occasionally imports new lines from Europe.
When searching for this breeder's name in the TICA breeder registry it did not show any results, but they do have many positive reviews on their Facebook page about the quality of their kittens.
---
5. Proverbs Cats
| | |
| --- | --- |
| Name | Proverbs cats |
| Location | Los Angeles, CA |
| Website | https://proverbssiamesecats.org/ |
| Phone number | (310) 602-9986 |
| Email | [email protected] |
| Price | $500 deposit, final price unsure |
Proverbs Cats is a small hobby breeder that specializes in raising and selling Siamese and Balinese cats. They are located in the South of Los Angeles and focus on breeding healthy, beautiful, loving, and well-adjusted Balinese kittens for people who want them.
Their kittens are raised to be indoor only and are very interactive and social. Every kitten that leaves the cattery comes with a health guarantee, has tested negative for FeLV & FIV, and is de-wormed prior to leaving. They also come with TICA/CFA/CFFF registration paperwork.
I checked to see if this cattery was registered with TICA and couldn't find any records of them being registered. In addition, I could not find many reviews of this breeder online.
---
ThePetFaq recommends adoption over buying from a breeder. However, we also understand that adopting is not always possible and that there are many good reasons for choosing to buy from a breeder. Please note that we did not visit these catteries in person, however, we did research them to find as much information about them as possible.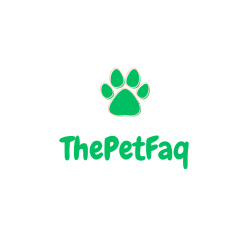 Latest posts by ThePetFaq Team
(see all)