Himalayan cats, with their striking blue eyes and luxurious long coats, are a breed that exudes elegance and charm. They are known for their distinct color points, similar to those of Siamese cats, but with the added beauty of a Persian cat's long, flowing fur. This unique combination has made Himalayan cats a favorite among cat lovers worldwide.
The allure and popularity of Himalayan cats
The allure of Himalayan cats goes beyond their stunning appearance. These cats are known for their calm and gentle nature, making them wonderful companions. Their sweet temperament and affectionate demeanor make them the perfect addition to any household. It's no wonder why Himalayan cats have become one of the most popular breeds in the world.
The Science of Purring
Understanding the mechanics of purring
Purring is a fascinating phenomenon that has intrigued humans for centuries. It is a rhythmic vibration produced by the vocal cords and muscles of a cat. While most people associate purring with contentment and happiness, cats can also purr when they are stressed or in pain.
The mechanics of purring are still not fully understood, but it is believed to involve the rapid contraction and relaxation of the muscles surrounding the larynx. This action causes the vocal cords to vibrate, resulting in the soothing sound that we associate with purring.
Purpose and benefits of purring
Purring serves a variety of purposes for cats. It is not only a way for them to communicate their emotions but also has several potential benefits for their overall well-being. Purring has been found to help cats cope with stress, alleviate pain, and promote healing. It is also thought to have a calming effect on both the cat and the humans around them.
Do Himalayan Cats Purr?
Himalayan cats and their purring behavior
Yes, Himalayan cats do purr! Just like other domestic cats, Himalayans have the ability to produce those soothing sounds that we all find so comforting. Their gentle and affectionate nature often leads them to purr when they are feeling content and relaxed.
Purring variations in Himalayan cats
While Himalayan cats are known for their calm and gentle disposition, it's important to note that individual cats may have different purring styles. Some Himalayans may have a quieter and more subtle purr, while others may have a louder and more pronounced purr. These variations can be influenced by factors such as genetics, personality, and overall health.
The Genetics and Physiology of Purring
Genetic traits affecting a Himalayan cat's ability to purr
The ability to purr is not specific to any particular breed, including Himalayan cats. It is a characteristic shared by all domestic cats. The genetic traits that influence a cat's ability to purr are not fully understood, but it is believed to be controlled by a combination of genes.
Physiological aspects of purring in Himalayan cats
Physiologically, purring is believed to have a positive impact on a cat's overall health. The vibrations produced during purring have been found to promote the healing of bones, reduce inflammation, and help regulate blood pressure. It is a remarkable natural mechanism that contributes to a cat's well-being.
The Emotional Connection: Purring and Bonding
Purring as a form of communication in Himalayan cats
Purring is not only a way for Himalayan cats to express contentment, but it is also a form of communication. Cats may purr to signal to their owners that they are happy and comfortable in their presence. It can also serve as a means of requesting attention or affection.
The role of purring in bonding with humans
Purring plays a significant role in the bond between Himalayan cats and their human companions. The soothing sound of purring can be incredibly comforting and can help create a sense of trust and intimacy. It is often during these moments of shared purring that a deep connection is formed between a cat and their owner.
The Soothing Effects of Purring
Stress reduction and relaxation through purring
One of the remarkable effects of purring is its ability to reduce stress and promote relaxation, not only for the cat but also for humans. The low-frequency vibrations produced during purring have a calming effect on the nervous system, helping to alleviate anxiety and promote a sense of tranquility.
Health benefits associated with Himalayan cat purring
In addition to its soothing effects, purring has been associated with several health benefits. The vibrations produced during purring have been found to promote the healing of soft tissues, reduce pain and inflammation, and even lower the risk of heart disease. It is truly a remarkable natural phenomenon that contributes to the overall well-being of both cats and humans.
Factors Affecting Purring in Himalayan Cats
Environmental influences on a Himalayan cat's purring
The environment in which a Himalayan cat lives can have an impact on their purring behavior. A calm and stress-free environment is more likely to encourage frequent and contented purring, while a noisy or chaotic environment may reduce the frequency or intensity of purring.
Health conditions impacting a Himalayan cat's ability to purr
Certain health conditions, such as respiratory problems or injuries affecting the vocal cords, can impact a Himalayan cat's ability to purr. It is important to monitor your cat's purring patterns and seek veterinary attention if you notice any changes or abnormalities.
Conclusion
Appreciating the unique purring abilities of Himalayan cats
In conclusion, Himalayan cats are indeed capable of purring. Their sweet and gentle nature, combined with their beautiful appearance, makes them beloved companions for many cat lovers. Understanding the science behind their soothing sounds allows us to appreciate and cherish the unique purring abilities of Himalayan cats even more. So next time you hear your Himalayan cat purring, take a moment to enjoy the special bond you share and the incredible benefits that purring brings to both of you.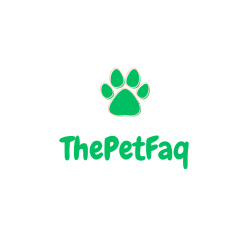 Latest posts by ThePetFaq Team
(see all)