Maine Coon cats are a breed that originated in North America, specifically in the state of Maine. They are believed to have descended from domestic cats and long-haired cats that were brought over by European settlers. The breed was popularized in the 1800s, where they were known for their hunting skills and ability to survive harsh winters.
Physical Characteristics and Temperament
Maine Coon cats are known for their large size, with males weighing up to 18 pounds or more. They have long, shaggy fur that requires regular grooming. They are also known for their friendly and sociable personalities, often referred to as "gentle giants." They are great with children and other pets, making them a popular choice for families.
Do Maine Coons Bite?
Common Reasons Why Maine Coons Bite
Like any animal, Maine Coon cats may bite for a variety of reasons. One common reason is due to feeling threatened or scared. This can happen if they are in a new environment or around unfamiliar people or animals. They may also bite out of frustration or boredom, especially if they are not getting enough exercise or mental stimulation.
Another reason why Maine Coons may bite is due to their natural hunting instincts. They may see their owner's hands or feet as prey and try to pounce or bite. This is more common in younger cats, but can happen in cats of all ages.
Is Biting Common in Maine Coons?
While Maine Coon cats are generally known for their friendly and gentle personalities, biting can still occur. However, it is not necessarily more common in Maine Coons than in other breeds. Every cat is different, and some may be more prone to biting than others.
Tips on How to Prevent Biting
Socialization and Training
One of the best ways to prevent biting in Maine Coon cats is through socialization and training. This means introducing your cat to new people, animals, and environments from a young age. It also means teaching them appropriate behavior, such as not biting or scratching. Positive reinforcement techniques, such as rewarding good behavior, can be effective in training your cat.
Providing Adequate Exercise and Playtime
Maine Coon cats are active and playful, so providing them with plenty of exercise and playtime can help prevent boredom and frustration. This can include toys, climbing structures, and interactive play with their owners.
Using Positive Reinforcement Techniques
As mentioned earlier, positive reinforcement techniques can be effective in preventing biting behavior. This means rewarding your cat for good behavior, such as using a scratching post instead of furniture. Punishing your cat for bad behavior is not recommended, as it can lead to fear and aggression.
What to Do If Your Maine Coon Bites You
Understanding the Severity of the Bite
If your Maine Coon bites you, it is important to assess the severity of the bite. If it is a minor scratch or nip, you can clean the wound with soap and water and monitor it for signs of infection. However, if the bite is deep or bleeding heavily, seek medical attention immediately.
Seeking Medical Attention
If the bite is severe, seek medical attention right away. A doctor may need to clean and dress the wound, and you may need to receive a tetanus shot or antibiotics to prevent infection.
Addressing the Underlying Cause of the Biting Behavior
It is important to address the underlying cause of your Maine Coon's biting behavior. This may involve working with a veterinarian or animal behaviorist to identify the cause and develop a treatment plan. This could include socialization and training, as well as addressing any medical issues that may be contributing to the behavior.
Conclusion
In conclusion, Maine Coon cats are generally friendly and gentle, but biting behavior can occur for a variety of reasons. It is important to understand the reasons why they may bite and take steps to prevent and address the behavior. By providing adequate exercise and playtime, using positive reinforcement techniques, and seeking professional help when needed, you can help your Maine Coon be a happy and healthy member of your family.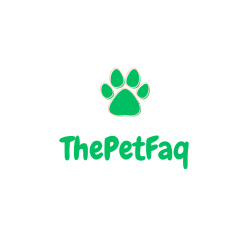 Latest posts by ThePetFaq Team
(see all)