All dogs are cute, no matter their age or breed, and they know how to work that cuteness on us! During your search for a canine companion, you've probably seen some unique dogs and may ask yourself, why do they look like that?
Perhaps one of the most unique coats to find on a dog is a "corded" coat! Often referred to as a "mop" dog, these breeds usually have coats that look like dreadlocks on a person. A corded coat is the top layer coat entwining with the layer beneath it. Oddly enough, corded breed puppies don't develop this coat until over a year old! 
Of course, there are other dog breeds that are considered "mops" because of their long, flowing coats. These breeds require constant maintenance to keep their coats mat free and clean, so be prepared. It is also possible to cord these breed's coats yourself, as they're long enough for the cording process! 
Mop dogs are eye-catching and absolutely adorable. Who wouldn't want a walking mop? Read on to see the top 10 dogs that look like mops and learn a little more about them!
---
Top 10 Dog Breeds That Look Like Mops 
1. Komondor
| | |
| --- | --- |
| Height | 25 to 30 inches |
| Weight | 88 to 130 pounds |
| Lifespan | 10 to 12 years |
| Temperament | Steady, affectionate, fearless, gentle, calm |
Easily the most recognizable "mop" breed, the Komondor is one of the earliest dog breeds in the world, hailing from Hungary. Bred to herd sheep and guard the flock from predators, Komondors are a hardy breed that just happens to be oh-so-adorable! 
While their coats may look rough, they're actually quite soft. They have a triple-layer coat that protects them from harsh Hungarian winters and from a predator's bite. It's an added bonus that their coats look like that of a sheep and can blend in with the flock.
Wolves and other predators get quite the surprise when the sheep they've chosen bites back! 
2. Maltese
| | |
| --- | --- |
| Height | 8 to 10 inches |
| Weight | 2 to 8 pounds |
| Lifespan | 12 to 15 years |
| Temperament | Playful, docile, easygoing, intelligent |
A popular small-breed dog known for being playful and affectionate, these guys have long, flowing coats. Attach a broomstick to their backs, and you'd have a beautiful mop for your home.
Maltesers are an ancient breed from the island of Malta, located in the Mediterranean, where they enjoyed a life of luxury as beloved lapdogs. Though small, they're a fearless breed that will alert their owners to strangers. They'll need plenty of grooming to keep their smooth coats tangle-free and regular cleaning of their tear ducts. 
3. Afghan Hound 
| | |
| --- | --- |
| Height | 24 to 27 inches |
| Weight | 57 to 75 pounds |
| Lifespan | 12 to 14 years |
| Temperament | Dignified, independent, aloof |
Beautiful and independent, the Afghan Hound is a very unique dog and requires a special kind of owner. Bred for the harsh weather of the Afghanistan mountains and hunting large prey, this dog is a perfect mix of beauty and athleticism.
While as puppies, they'll have short, manageable coats, it's when they mature into adults that their famous coats come in. These long, silky coats will require weekly brushing to keep them tangle-free. 
This breed is not for everyone as they are high-maintenance, independent, and have a strong prey drive. Despite all the hair, this breed is incredibly athletic and will thrive on physical activities.
4. Puli 
| | |
| --- | --- |
| Height | 14 to 18 inches |
| Weight | 22 to 33 pounds |
| Lifespan | 12 to 16 years |
| Temperament | Intelligent, energetic, agile, obedient, loyal |
Much like their cousins, the Komondor, Pulis are another Hungarian breed with corded coats. Although smaller, Pulis were bred to herd livestock as well and are hardy during harsh weather. While they have corded coats, theirs are thinner, but will still require maintenance.
Despite their thick armor of corded coat, the Puli is an athletic dog that excels in agility competitions and can easily keep up with a more athletic family. This is an affectionate breed that will be loyal and playful.
5. Spanish Water Dog 
| | |
| --- | --- |
| Height | 15 to 20 inches |
| Weight | 31 to 49 pounds |
| Lifespan | 10 to 14 years |
| Temperament | Diligent, intelligent, affectionate, loyal |
Possibly one of the cutest breeds ever, the Spanish Water Dog is a medium-sized dog with plenty of energy and work ethic. Bred to withstand the humid temperatures of Spain, their coats start out curly and then develop into tight cords. 
Taking care of their coats can be time-consuming. They should never be brushed and will need regular trimming to keep their curls at the desired length. If you do want the longer corded look, it will take time and effort.
As a working dog, this breed will require lots of exercise and a job to do.
6. Bearded Collie
| | |
| --- | --- |
| Height | 20 to 22 inches |
| Weight | 40 to 60 pounds |
| Lifespan | 14 to 15 years |
| Temperament | Intelligent, lively, alert, active |
Bearded Collies are an old Scottish herding breed. Their long, soft coats keep them warm during the cold winter months. These guys are a silly, energetic breed that never fails to bring a smile to your face. 
The Bearded Collie coat requires daily brushing to remove tangles and debris. They'll then need a weekly longer brushing to keep their coats from matting. While an independent breed, they're also quite affectionate and will enjoy spending time with you and your family.
7. Havanese
| | |
| --- | --- |
| Height | 8 to 11 inches |
| Weight | 10 to 16 pounds |
| Lifespan | 13 to 15 years |
| Temperament | Playful, intelligent, gentle, companionable |
Stars of the circus ring, the Havanese is an energetic small breed dog that loves to perform tricks. The only dog breed native to Cuba, this small guy has a beautiful long coat that can be corded for an even more adorable look!
They'll need daily grooming to keep their coats from tangling and occasional bathing. They love to please their owners and do well in small apartments. They'll want to be the center of attention, so be prepared!
8. Poodle 
| | |
| --- | --- |
| Height | 18 to 24 inches |
| Weight | 44 to 71 pounds |
| Lifespan | 12 to 15 years |
| Temperament | Intelligent, trainable, active, alert |
The famous Poodle makes our list by having a distinctive coat that when grown out, looks quite like a fluffy mop! While most owners choose to have the coat cut in a specific way, a Poodle's natural coat is soft and full. Their coats do not naturally cord but can be done so manually. This will require 1-2 years of time to complete! 
As athletes, Poodles are at the top of their class due to their intelligence and eagerness to learn. Most hairstyles for Poodles are designed to show off their athletic bodies. They'll need consistent grooming and if their coats become matted, they'll need to be shaved to start again. 
Poodles are wonderful service animals and make energetic, fun canine companions.
9. Bergamasco
| | |
| --- | --- |
| Height | 21 to 24 inches |
| Weight | 57 to 84 pounds |
| Lifespan | 13 to 15 years |
| Temperament | Vigilant, determined, patient, intelligent |
Having one of the most unique coats, the Bergamasco's coat has "flocks" of woven hair that creates flat layers. These flocks are made up of three different textures and helped protect them in the Italian Alps.
These coats start to come in when a Bergamasco turns one and then must be turned into mats. After that, this is one of the rare breeds that doesn't need any maintenance. They don't shed, don't need to be brushed, and only need a bath a few times a year. A Bergamasco's coat is finished fully growing at 5 years of age.
An intelligent breed with the stubbornness of a mountain dog, these guys are loyal and protective. They'll need a firm hand for training but will quickly pick up on commands.
10. Lhasa Apso 
| | |
| --- | --- |
| Height | 10 to 11 inches |
| Weight | 12 to 18 pounds |
| Lifespan | 12 to 14 years |
| Temperament | Playful, assertive, devoted, spirited |
Originally the guardians of palaces and monasteries in Tibet, the Lhasa Apso has become a household favorite. Often referred to as "drapes", their coats part around their faces and brush the floor. These long, silky coats require daily upkeep to keep them free of tangles.
While small, this breed is quite ferocious and protective of its family. They'll need early socialization to understand not everything is a threat to their family. With an independent streak, you'll find your Lhasa doing its own thing quite often! 
---
Final Thoughts
While incredibly cute, mop dogs require lots of daily maintenance for their coats. If you wish to cord a non-corded coat, this will take one to two years to complete and requires lots of patience. These dog breeds will need more than just simple grooming and have complex needs for their complex coats, besides the Bergamasco. 
Most of the breeds listed here are quite active despite their heavy coats and will need an active owner to keep them happy and healthy. Always do your research before welcoming an animal into your home to ensure you both live happy and healthy lives.
Even if you're not looking to add a canine companion to your home, it's always fun to learn about different breeds. The dogs that look like walking mops are fascinating to learn about and oh-so-fun to look at!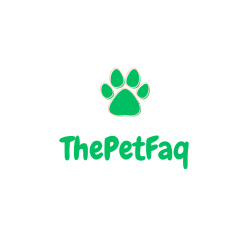 Latest posts by ThePetFaq Team
(see all)