If the beautiful Russian Blue has caught your eye and you're looking to buy a kitten you've to the right place. Today, we'll give you a list of all the Russian Blue breeders in the state of Pennsylvania along with their most important information.
Finding a good breeder for a purebred cat can be difficult, which is why it's so important to have this information available. With this information, you can make a good choice on which breeder is best suited for you.
With that being said, let's take a look at the Russian Blue breeders that are active in 2022 in Pennsylvania!
---
3 Russian Blue Kitten Breeders in Pennsylvania
1. EmeraldBlu
| | |
| --- | --- |
| Name | Emeraldblu |
| Location | West Chester, Pennsylvania |
| Website | N/A |
| Facebook | https://www.facebook.com/EmeraldBluRB |
| Phone number | N/A |
| Email | N/A |
| Price | Unsure |
EmeraldBlu is a small cattery that's dedicated to breeding high-quality Russian Blue kittens. They're located in West Chester which is close to Philadelphia, Wilmington, and Lancaster county.
They do not have a website but they do have a Facebook page on which they post a lot of information and pictures of previous litters. They seem to be true cat lovers with a dedication to the Russian Blue breed. They visit cat shows frequently and win many awards for their beautiful cats.
Unfortunately, since this breeder does not have a website not much information is available about them.
2. BlueMews
| | |
| --- | --- |
| Name | BlueMews |
| Location | Wycombe, PA |
| Website | https://www.breedlist.com/breeders-detail.cfm?Breeder=2883 |
| Facebook | N/A |
| Phone number | N/A |
| Email | [email protected] |
| Price | Unsure |
BlueMews is a cattery located in Wycombe, PA, that specializes in breeding Russian Blue kittens. The cattery is operated by Brad Kardux and is TICA-registered.
In order to breed high-quality kittens, they use Grand Champion lines. All their kittens come with a health guarantee.
Unfortunately, this breeder has even less information available about them than the previous breeder. The only real information I could find was their email address.
3. Royal Blues Cattery
| | |
| --- | --- |
| Name | Royal Blues |
| Location | Dayton, Ohio |
| Website | https://www.royalbluescattery.com/ |
| Facebook | https://www.facebook.com/royalbluescattery |
| Phone number | (937) 726-3622 |
| Email | [email protected] |
| Price | $2950 |
Unfortunately, there are not that many people that breed Russian Blues in the state of Pennsylvania. In some cases, a breeder located in a neighboring state such as New York, New Jersey, or Ohio might be a better choice.
Royal Blues is a small, TICA-registered, at-home cattery that's located in Dayton, Ohio. It's not in Pennsylvania, but if you live in the East of PA, near Pittsburgh for instance, it's about a 4-hour drive which is definitely doable. Even if you cannot drive to them, they also offer shipping or delivery of their kittens.
Royal Blues is one of the most popular Russian Blue catteries. They focus on breeding sweet, healthy, and outgoing kittens that are raised with love and care.
They have many positive reviews on their Facebook page of happy customers.
---
ThePetFaq recommends adoption over buying from a breeder. However, we also understand that adopting is not always possible and that there are many good reasons for choosing to buy from a breeder. Please note that we did not visit these catteries in person, however, we did research them to find as much information about them as possible. Always do your own research when buying a kitten!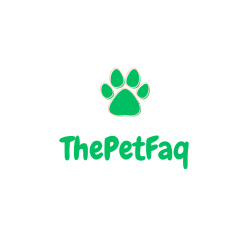 Latest posts by ThePetFaq Team
(see all)