Samoyeds are some of the sweetest dogs you'll ever meet. They're excellent family dogs and beautiful to boot. These factors make it unsurprising that the breed has rapidly grown in popularity. Many people want a Samoyed puppy, but finding a good Samoyed breeder that has puppies for sale often proves to be quite difficult.
To help you find the best breeder for you, we've compiled a list of the best Samoyed breeders in North Carolina. We've also added a handy table with their contact information, location, and prices, as well as some information about each breeder.
This overview will cut your research time massively and will hopefully prove useful in finding the perfect Samoyed puppy for you.
So, without any further ado, let's take a look at the top 3 Samoyed breeders in North Carolina.
---
3 Samoyed Puppy Breeders in North Carolina
1. Snopeak Samoyeds
| | |
| --- | --- |
| Name | Snopeak Samoyeds |
| Location | Raleigh, North Carolina |
| Website | https://snopeaksamoyeds.com/ |
| Facebook | https://www.facebook.com/snopeaksams/ |
| Phone number | (919) 604-8822 |
| Email | [email protected] |
| Price | $4000 to $5000 |
Snopeak Samoyeds is a Samoyed breeder in the state of North Carolina. They're located in Raleigh, and have been breeding wonderful Samoyed pups for a while.
Their breeding program focuses on maintaining the unique characteristics that are specific to Sammies, while striving to produce healthy pups that have great temperaments.
Pups from Snopeak are ready to go to their new home at 10 weeks of age and will have received the appropriate shots and deworming. They also provide a 2-year health guarantee.
They post many adorable pictures of their dogs on their Instagram, which is a great way to get a more intimate look at their breeding program.
Snopeak is also the only breeder in NC that's listed on the website of the Samoyed Club of America.
---
2. Daystar Samoyeds
| | |
| --- | --- |
| Name | Daystar |
| Location | Suffolk, VA |
| Website | http://www.daystarsamoyeds.com/ |
| Facebook | https://www.facebook.com/Daystar-Samoyeds-112262188836672/ |
| Phone number | (757) 615-4540  |
| Email | [email protected] |
| Price | $3000 |
Daystar is a Samoyed breeder that's located in Suffolk, VA. Now, I know that Suffolk is not in North Carolina, but it's on the border, so for some people, it's definitely a viable option because they seem to be a reliable breeder.
They've been breeding AKC Samoyed puppies since 1997 and have produced many litters. They also show their dogs in the ring and participate in events.
Daystar health-tests their breeding stock and their puppies are born in their home, where they're raised as part of the family. The pups receive their first shots, deworming, and a vet check before they're ready to go to their forever home.
If you buy a Samoyed puppy from this breeder you'll receive a full health warranty for the first seven days, and a genetic health warranty for two-and-a-half years.
People online typically report positive experiences with Daystar in their reviews.
---
3. Jubillie Samoyeds
| | |
| --- | --- |
| Name | Jubillie |
| Location | North Carolina |
| Website | N/A |
| Facebook | N/A |
| Phone number | (336) 945 5926 |
| Email | N/A |
| Price | Contact breeder |
Jubillie Samoyeds was established in North Carolina 1978 by Carol and Andrew Hjort, giving them over 40 years of experience! Since they're kind of old-school breeders, they do not have much of an online presence, but they've bred many litters.
---
Final words
Unfortunately, there are only a few Samoyed breeders active in the state of North Carolina. Luckily, the surrounding states have more options. It's often a good idea to look not only in your own state but also in neighboring states. Oftentimes, it's worth making a little trip to get your hands on your perfect puppy!
There are several great breeders in Pennsylvania and also some in New York that you should check out if you didn't find a suitable breeder that meets your needs on this list.
ThePetFaq recommends adoption over buying from a breeder. However, we also understand that adopting is not always possible and that there are many good reasons for choosing to buy from a breeder. Please note that we did not visit these breeders in person, however, we did research them to find as much information about them as possible. Always do your own research when buying a puppy!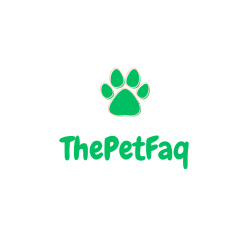 Latest posts by ThePetFaq Team
(see all)