The sweet Samoyed is rapidly making its way up the list of most popular dog breeds, which is honestly not surprising. Not only are they absolutely adorable goofballs, but they're also some of the most beautiful and elegant dogs out there. Deciding that you want a Samoyed as your next dog is often not a hard choice to make. However, the next step in the process is finding a reputable breeder, which often proves quite difficult.
Finding a good breeder is important because it ensures that your Samoyed has been bred ethically and responsibly. It ensures that your puppy is healthy and social so that it can grow up to be a loving and confident canine companion.
To make the process of finding a good Samoyed breeder in Washington state easier we've compiled a list of breeders in the area that have puppies for sale. This list contains the breeder's contact details, location, price, and more to help you make the first step towards making an informed decision.
With that being said, let's take a look at the 5 Samoyed breeders in Washington State!
---
5 Samoyed Puppy Breeders in WA
1. Starfall Samoyeds
| | |
| --- | --- |
| Name | Starfall |
| Location | Covington, WA |
| Website | http://www.starfallsamoyeds.com/ |
| Facebook | N/A |
| Phone number | 206-491-7288 |
| Email | [email protected] |
| Price | $4,000 to $4,500 |
Near Seattle and Tacoma, you'll find a Samoyed breeder that goes by the name of Starfall. It was founded and is operated by Maria porter
Maria has been breeding Samoyed puppies for the Washington market for many years, and produces adorable puppies. She focuses on health, conformation, temperament, and the preservation of the breed.
To ensure that their puppies come out strong and healthy, Starfall tests and screens all their breeding dogs extensively, details of which you can see on their website. They also have the pedigrees of their dogs listed on their website.
Their pups go home 8 weeks after birth. In those 8 weeks, Starfall does a lot for them. They live in their family home, so they receive constant attention and interaction. They're also exposed to new smells, sounds, and sights frequently to make them well-adjusted and socialized. Starfall also welcomes the families that will provide the pup's forever home to visit frequently so that the dog can get used to its new humans.
Besides socialization, the puppies are vaccinated, de-wormed, and microchipped. They will also receive a thorough veterinary exam at 7 weeks old to ensure that they're healthy.
Starfall is a small breeder with 1 male and 3 females. As a result, they do not have litters that often and when they do have them, the puppies are gone quickly.
This breeder has excellent experience reports on the internet and people are very happy with the puppies they've received from Maria.
---
2. Stormcloud Samoyeds
| | |
| --- | --- |
| Name | Stormcloud |
| Location | Battle Ground, WA |
| Website | http://stormcloudsamoyeds.com/ |
| Facebook | https://www.facebook.com/StormcloudSamoyeds |
| Phone number | (360) 263-4738 |
| Email | [email protected] |
| Price | $3,500 to $4,000 |
Stormcloud is a breeder of Samoyed puppies located in Battle Ground, WA, which is very close to Portland. They breed their puppies in their 10-acre home, which gives the dogs plenty of space to run around.
Stormcloud is owned and operated by Karen Rochat and her husband Mike who have a long history with the breed. They have been owning and breeding these wonderful dogs for over 30 years and have bred many healthy and happy dogs.
They're an AKC breeder of merit and are the only Samoyed breeder in WA that is listed on the SCA website.
They have 1 male and 7 females in their breeding program. You can see the pedigrees of all the dogs in their breeding program on their website.
Stormcloud has been in operation for a long time and people who have bought their pup from this breeder have nothing but positive words to say about them. They have a 5-star rating on their Facebook page.
---
3. d'Keta Samoyeds
d'Keta seems to be a collective of Samoyed lovers, Jim, Ryann, and Christie, in Washington that breed and operate together. Put together they have an incredible amount of experience with the breed and they have produced many happy and healthy litters.
---
4. Buckroe Samoyeds
| | |
| --- | --- |
| Name | Buckroe |
| Location | Rochester, WA |
| Website | http://www.buckroesams.com/ |
| Facebook | N/A |
| Phone number | N/A |
| Email | [email protected] |
| Price | $3800 to $4500 |
Bobbie LaFortune in Rochester operates Buckroe Samoyeds. Buckroe is an AKC breeder of merit that has been producing happy and healthy Samoyed puppies since 1981.
Buckroe strives to bread genetically clear, well-balanced, free-moving dogs with sound temperaments. To do that, they use a safe and clean environment where their dogs get lots of playtime.
All their adult dogs are tested for hips, heart, and eyes, results of which are registered in the OFA database.
Socialization is also important and Buckroe socializes their pups by giving them daily interaction with loving humans, dogs, and children.
Their pups go to their forever home at 10 weeks of age. By then, they will have received their shots, deworming, and have undergone a vet check.
In addition, they offer a lifetime genetic health guarantee.
---
5. Falling Cedar Farm
| | |
| --- | --- |
| Name | Falling Cedar Farm |
| Location | Soap Lake, WA |
| Website | https://www.fcfsamoyeds.com/ |
| Facebook | https://www.facebook.com/Falling-Cedar-Farm-Samoyeds-Eurasiers-751287198272569/ |
| Phone number | 206-409-9874 |
| Email | [email protected] |
| Price | $3000 to $3500 |
Located in Soap Lake, you'll find a Samoyed breeder that goes by the name Falling Cedar Farm. Operated by Leslie Gibson, this breeder has been in business for many years.
Falling Cedar Farm produces AKC-registered puppies that go to their forever home when they're 9 weeks old. When they go to their forever home, they will have received two shots, deworming, a vet check, and an OFA eye exam. In addition, their dewclaw will have been removed and you'll receive a copy of the pedigree of the dogs.
Your Samoyed puppy will also be well socialized. They will interact with kids, adults, and other dogs. In addition, the following methods will be used to socialize them further:
Early neurological stimulation
Grooming desensitization
Recall training
Kennel training
Falling Cedar Farms offers a 2-year health guarantee on all their pups.
Important note! This breeder is a bit of a mixed bag. They have many positive reviews on their Facebook page, but people on Reddit are incredibly negative about them on threads such as this one and this one. Make sure to do a lot of research before you buy and to visit the breeder in person if you do decide to go with them.
---
Final words
Finding a good breeder is incredibly important. Hopefully, this list of the 5 Samoyed breeders that are active in Washington was helpful in giving you a good starting point for your search for the perfect puppy.
ThePetFaq recommends adoption from a rescue center over buying from a breeder. However, we also understand that adopting is not always possible and that there are many good reasons for choosing to buy from a breeder. Please note that we did not visit these breeders in person, however, we did research them to find as much information about them as possible. Always do your own research when buying a puppy!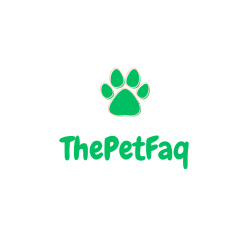 Latest posts by ThePetFaq Team
(see all)