ThePetFaq recommends adoption over buying from a breeder. However, we also understand that adopting is not always possible and that there are many good reasons for choosing to buy from a breeder. Please note that we did not visit these catteries in person, however, we did do research to ensure that they're good breeders.
If you're looking to buy a Siberian kitten the most important thing is finding a reputable breeder. Buying from a reputable breeder is important because it ensures that you get one that has been raised well and treated with the love and respect that they deserve. However, finding a good breeder can be challenging. Here we'll list the top 5 Siberian kitten breeders in the state of California.
---
5 Siberian Kitten Breeders in California:
1. Siberian Beauty
| | |
| --- | --- |
| Name | Siberian Beauty |
| Website | http://www.siberianbeauty.us/ |
| Phone number | N/A |
| Location | Los Angeles, California |
| Price | $50 to be placed on the waiting list, final price unsure |
Siberian Beauty is a cattery that's been operating out of Los Angeles for the past 12 years. They're registered with The International Cat Association and the CFA and are dedicated to raising high-quality Siberian kittens with loving personalities.
They raise their kittens in a loving environment and give them lots of attention and human interaction in order to create cats that are well socialized and ready for their new homes.
In order to breed healthy and strong kitties, they use felines that come from a lineage with low or no genetic risks to ensure that every single cat will have a long and happy life. They perform veterinary checks on every kitten that leaves their cattery to ensure that they're free of disease and parasites.
Because this cattery sells high-quality Siberians they're quite popular and as such, you might have to be on the waiting list for a while before you can buy one from them.
---
2. Siberians of SB
| | |
| --- | --- |
| Name | Siberians of Santa Barbara |
| Website | http://www.siberiansofsb.com/ |
| Phone number | (805) 617-9842 |
| Location | Santa Barbara, Buellton, CA 93427 |
| Price | $2250 |
SiberiansofSB is a cattery located in Santa Barbara operated by Marjorie Schaumann. They have been in business for over 13 years breeding and selling high-quality, purebred Siberians. They aim to breed cats that are beautiful, well socialized, and healthy.
They sell the kittens that they breed for a price of $2250 each, regardless of the color or pattern that it has.
They are registered with TICA and use one king (male) and three queens to breed their kittens. All of their kings and queens are TICA registered as well.
Like the previous breeder, this breeder also has a waiting list.
---
3. Kunapaws Siberians
| | |
| --- | --- |
| Name | Kunapaws |
| Website | https://kunapawssiberians.com/ |
| Phone number | (661) 588-8805 |
| Location | Bakersfield, CA |
| Price | Unsure |
Kunapaws is a breeder located in Bakersfield. They're a small hobby cattery that aims to improve, preserve, and protect the Siberian breed. Kunapaws strives to breed happy, healthy, and confident lap cats that will make a great addition to any family.
The cats they use to breed are all registered with TICA. In addition, they do deliver all their kittens with a health guarantee, vaccinations, and TICA registration papers.
They also have quite good reviews on the internet, for instance, this Reddit user was very happy with the Siberian kitten they received from Kunapaws.
---
4. Pumaridge Siberians
| | |
| --- | --- |
| Name | Puma Ridge |
| Website | http://www.pumaridgesiberians.com/ |
| Phone number | N/A |
| Location | Kingman |
| Price | $1800 |
Puma ridge is a small-time cattery located in Kingman, AZ, operated by Tim and Tina Slayton. They're a TICA registered breeder that focuses on breeding well-socialized Siberian kittens that are playful, cuddly, and cute. They have many positive reviews from happy customers.
Technically, they're not located in California but Kingman is located very close to the state border. Also, they're willing to bring their kittens to Needles, CA for a small gas fee, which makes it very possible for Californians to buy Siberians from them if they live in that area.
All kittens sold by Puma Ridge come with deworming, vaccinations, health guarantees, a vet check, a TICA registration slip so that you can register your kitten, and three generations pedigree.
---
5. Blue eyed Frisco
| | |
| --- | --- |
| Name | Blue eyed Frisco |
| Website | https://www.blueeyedfrisco.com/ |
| Location | East Bay Area, CA |
| Phone number | N/A |
| Price | $1900, $200 deposit |
Blue Eyed Frisco is a purebred cattery operation in the East Bay Area. They have 1 king and 3 queens that they use in their breeding operations.
There is not too much information about this cattery on their website, but experiences on the internet suggest that they're a family business that cares for the cats they raise and that they sell high-quality kittens.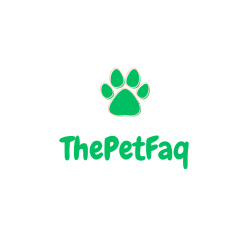 Latest posts by ThePetFaq Team
(see all)