If you're looking for Siberian kittens for sale in North Carolina then you've come to the right place! We've created a list of all the breeders we could find in the state and put their information in a handy table. That way, you have immediate access to their most important information.
Choosing to adopt a kitten is no small thing. It's a big step and one that has to be undertaken with a lot of care and planning. One of the most important things when buying a kitten is selecting a good breeder.
Choosing a good breeder is important for several reasons. First, it ensures that the kitten is ethically bred. Second, it drastically increases the chance that you get a healthy kitten. And finally, the kittens you buy from reputable breeders are often much better socialized.
However, finding a good breeder can sometimes be difficult. Hopefully, this list of breeders in North Carolina who sell Siberian kittens comes in useful!
---
5 Siberian Kitten Breeders in North Carolina
1. Winter Palace Siberian Cattery
| | |
| --- | --- |
| Name | Winter Palace |
| Location | North Carolina |
| Website | https://willowspringspa.com/ |
| Phone number | (305) 333-6669 |
| Email | [email protected] |
| Price | $500 non-refundable deposit |
Winter Palace is a small home-based cattery registered with The International Cat Association (TICA) located in North Carolina. They specialize in breeding Neva Masquerade hypoallergenic cats. Kittens are raised underfoot in the home as part of the family.
Since they're a small at-home cattery, the availability of their kittens is limited and they do have a waitlist.
They offer gorgeous purebred Siberian kittens with large blue eyes and plush rabbit-like fur.
The kings and queens they use to breed their kittens come from a long lineage of pedigree and purebred Siberian cats brought from the best breeders.
All the kittens they sell are genetically tested to ensure that they're hypoallergenic.
---
2. Little Siberians
| | |
| --- | --- |
| Name | Little Siberians |
| Location | Chapel Hill, NC |
| Website | http://www.littlesiberiansllc.com/ |
| Phone number | (703) 334-1810 |
| Email | [email protected] |
| Price | $300 deposit. The final price is $1300 to $1500 |
Little Siberians is a small cattery that specializes in breeding Siberian kittens operating out of Chapel Hill in North Carolina. They are a TICA-registered breeder that produces kittens that are well socialized and have been in business for many years.
All their kittens come with a 1-year health guarantee and the breeder recommends that you visit them in person to see the kittens for yourself, which is always a good sign!
They also post a lot of pictures on their Facebook page and are very active.
---
3. Siberian Kittens
| | |
| --- | --- |
| Name | Siberian kittens |
| Location | Pfafftown, NC |
| Website | https://www.hypoallergenicats.com/index.html |
| Phone number | N/A |
| Email | N/A |
| Price | N/A |
This cattery is located in Pfafftown in North Carolina located near Winston-Salem and Greensboro. It's also easily reachable from Charlotte, Raleigh, and Durham.
This cattery is operated by a family of 6 that loves animals. They started breeding the Siberian because they found that the husband and daughter are extremely allergic to cats but not to the Siberian cat.
They're a small, at-home breeder with 1 king and 2 queens whose bloodlines link directly to Russia and they are registered with TICA.
The kittens are raised in their barnyard home and are highly sociable and very adjusted to living with other animals. They guarantee that their kittens are hypoallergenic. Since they're a small cattery they do have a waitlist.
Unfortunately, not too much contact information is known about this breeder. They do not list a phone number or an email address. I also couldn't find any testimonials. The best way to contact them seems to be to use the form on their website.
---
4. Carolina Siberians
| | |
| --- | --- |
| Name | Carolina Siberians |
| Location | Mitchell Mill Rd, Zebulon, NC 27597 |
| Website | https://www.facebook.com/carolinasiberians/ |
| Phone number | (919) 601-9979 |
| Email | [email protected] |
| Price | Unsure |
Carolina Siberians is a small cattery located in Zebulon, North Carolina. They do not have a website and operate through their Facebook page instead. There's not all that much information about this breeder available online.
I couldn't find any reviews of this breeder, nor a TICA registration, so make sure to do your research before buying.
---
5. Anns Green Gables
| | |
| --- | --- |
| Name | Ann's Green Gables |
| Location | N/A |
| Website | https://annsgreengablessiberians.com/ |
| Phone number | (304) 638-2360 |
| Email | [email protected] |
| Price | Unsure |
Anns Green Gables is a small, family-owned cattery in Huntington, West Virginia that serves the North Carolina region. This breeder is registered with TICA and is dedicated to raising high-quality TICA-registered Siberian kittens.
All their kittens are raised in a warm, caring home and are very healthy and loving as a result. Unfortunately, this breeder is not raising any kittens in 2022, but they'll be back in 2023 so it might be worth it to contact them to get an early spot on their waitlist.
---
ThePetFaq recommends adoption over buying from a breeder. However, we also understand that adopting is not always possible and that there are many good reasons for choosing to buy from a breeder. Please note that we did not visit these catteries in person, however, we did research them to find as much information about them as possible. Always do your own research when buying a kitten!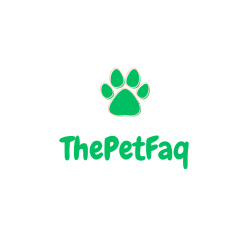 Latest posts by ThePetFaq Team
(see all)