Pets can quickly become an obsession. We'll want to learn everything about them, talk about them non-stop and share dozens of videos, photos, and stories. However, people who don't own the same pet as you are not always receptive to these things. They simply don't understand your love for the animals and are not always happy about you talking their ear off.
Luckily, there's the internet and with that, we have access to places where we can talk to people who love these little marsupials just as much as you do! However, you do have to find the right places. Below, I will list the top 5 Sugar glider forums, chats & communities where you can talk about your furry friend to your heart's content.
---
5 Sugar Glider Forums, Chats & Communities
1. Reddit
Reddit is one of the best places to go if you want to discuss gliders. There are pictures, videos, stories, experiences, questions, and much more. There are thousands of glider fanatics on the subreddit that all love nothing more than talking about these little creatures.
It's a great place to ask questions about glider care because some people who post there have decades of experience with these animals. Also, it's a great place to simply share pictures or videos of your glider with people who will appreciate them just as much as you do.
---
2. Sugar Glider Guardians
Sugar Glider Guardians is a Facebook group dedicated to discussing gliders. They described themselves as: "dedicated to helping sugar gliders in need and educating owners on the best practices of sugar glider care. Please keep your comments happy, kind, helpful, or to yourself."
The Facebook group has over 28 thousand members. It's a private group, but easy to join.
---
3. GliderGossip
GliderGossip is the forum part of Sugarglider.com. It's quite an active forum with over half a million total posts and over 22,000 members.
They have a live chat, a lot of information, pictures & video sharing, and many people who are experts on the subject to help you with any questions you might have. It's definitely a great place to join.
---
4. GliderCentral Forum
The GliderCentral Forum is quite similar to GliderGossip. They're both forums where sugar glider owners can share experiences, pictures, and videos, and ask any questions they might have on how to properly care for these creatures.
This forum is quite a bit less active than the previous forum, but it still contains good information and people do still post on it.
---
5. Sugar Glider Facebook group
The Sugar Glider Facebook group has over 17,000 members but doesn't seem to be very active anymore which is why I placed it last on the list. Nevertheless, it's been online for over 10 years, so there's still a lot of information to be found there.
---
Final words
So, there you have it, the top 5 Sugar Glider forums, communities & chats on the internet. Whichever you end up choosing to join, I'm sure you'll be welcomed with open arms. They might be different communities, but there's a lot of overlap in the people that are part of these groups.
The main thing they all have in common is that they're all inhabited by people who love these little furballs just as much as youdo!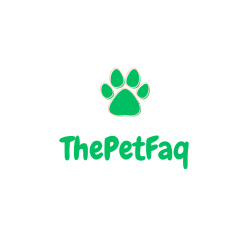 Latest posts by ThePetFaq Team
(see all)