What are the best pellets for your cockatiel? As a cockatiel owner, there are plenty of brands to choose from, but not all are equally good. Some offer better pellets than others. As a pet owner, you want your bird to receive the best nutrition possible; the bird is part of your family and you want him to be happy and healthy. Their diet is where this all begins. It's the foundation for giving your bird a long, happy life.
Choosing to switch from seeds to pellets is step 1, but it doesn't end there. Once you have decided to feed your bird pellets rather than seeds the next obstacle is finding out which pellets offer the best value and nutrition for your pet.
Finding out which pellets are good, and which ones are not can be tricky. There are some really bad pellets out there that are loaded with sugar, flavorings, and low-quality ingredients. For that reason, it's essential that you pick the right brand.
But fear not, with the help of this buyer's guide, you've got nothing to worry about. I'll go over the top 3 best pellets you can buy for your bird.
I could bore you with a top 10, but I'm not going to do that. I'm going to give you a short, concise top 3 to help you figure out which pellets are best for your cockatiel. In my opinion, there's no need to include more than 3. Any of the 3 options in this list are great, but there are minor differences between them that affect their place in my rankings.
---
1) Kaytee Exact Natural
Kaytee Exact Natural Bird Food takes the #1 spot on our list. They're the best pellets for cockatiels bar-none. They contain everything your cockatiel needs: they're species-specific complete nutrition, meaning they've been created specifically to give cockatiels everything they need to thrive. In addition, they're affordable without compromising on quality. They offer great value and because of that are my number 1 choice for the best pellets for cockatiels.
They use high-quality ingredients in their formula to ensure your bird gets the best nutrition possible.
Pros:
Contains Omega 3's which support brain and heart health in your cockatiel
Good for digestion due to the inclusion of probiotics
High-quality, natural ingredients with no artificial colorings or flavorings
Complete meal
Relatively affordable
Reduced mess due to small pellet size
Cons:
Very popular so might be out of stock often
Ingredients
Ground Corn, Ground Wheat, Ground Oat Groats, Wheat Middlings, Corn Gluten Meal, Dried Whole Egg, Ground Flax Seed (Source of Omega-3), Dried Molasses Beet Pulp, Soybean Meal, Soybean Oil, Wheat Germ Meal, L-Lysine, Calcium Carbonate, Salt, Fructooligosaccharide, Dicalcium Phosphate, Brewers Dried Yeast, Vitamin A Supplement, Choline Chloride, DL-Methionine, Mixed Tocopherols (Preservative), Yeast Extract, Yucca Schidigera Extract, Vitamin E Supplement, Vitamin B12 Supplement, Riboflavin Supplement, Manganese Proteinate, Copper Proteinate, Ferrous Sulfate, Zinc Oxide, Manganous Oxide, Menadione Sodium Bisulfite Complex (Source of Vitamin K activity), Niacin, Rosemary Extract, Citric Acid, Calcium Pantothenate, Copper Sulfate, Thiamine Mononitrate, Pyridoxine Hydrochloride, Cholecalciferol (Source of Vitamin D3), Beta-Carotene, Canthaxanthin (Color), Folic Acid, Calcium Iodate, Biotin, Cobalt Carbonate, Sodium Selenite, Dried Bacillus licheniformis Fermentation Product, Dried Bacillus subtilis Fermentation Product, Natural Flavors.
---
2) Harrison's Adult Lifetime Fine
The number two spot goes to Harrison's Adult Lifetime. It was a tough call between Kaytee and Harrison for the number 1 and number 2 spot. Ultimately, I decided to give the number one spot to Kaytee because it's more affordable and offers more value. However, if the price is not an issue, you can't go wrong with Harrison's. They use high-quality, organic ingredients in their formula and it contains everything your bird needs.
Pros:
No artificial colors, sweeteners, or flavors
Organic, non-GMO, made with whole ingredients
The formula meets the complete nutritional needs of your bird
Most cockatiels seem to love the taste which makes transitioning from a seed-based diet to pellets easier
Cons:
Ingredients:
Ground Yellow Corn, Ground Hull-less Barley, Hulled Grey Millet, Ground Soybeans, Ground Shelled Peanuts, Ground Shelled Sunflower Seeds, Ground Lentils, Ground Green Peas, Ground Toasted Oat Groats, Ground Alfalfa, Ground Rice, Chia Seed, Calcium Carbonate, Montmorillonite Clay, Vitamin E Supplement, Ground Dried Sea Kelp, Sea Salt, Sunflower Oil, Natural Mixed Tocopherols, Lecithin, Rosemary Extract, Algae Meal, Vitamin A Supplement, Vitamin D3 Supplement, Dl-Alpha Tocopheryl Acetate, Vitamin B12 Supplement, Riboflavin Supplement, D-Calcium Pantothenate, Niacin Supplement, Pyridoxine Hydrochloride, D-Biotin, Thiamine Mononitrate, Folic Acid, Zinc Sulfate, Manganese Sulfate, Copper Sulfate, Sodium Selenite, Calcium Carbonate, Vegetable Oil.
---
3) Zupreem Natural Medium
Zupreem is yet another great producer of cockatiel pellets. The pellets they manufacture also contain everything your tiel needs to thrive. They're fortified with additional vitamins and minerals, making them a healthy option.
The Zupreem Natural Medium pellets are also quite an affordable option. Also, you have the ability to buy it in bulk, which makes it even cheaper.
Pros:
Fortified with additional vitamins, minerals, and amino acids
Option to buy bulk bags of up to 20 pounds
Affordable option
Low in fat
Cons:
They're kind of hard to break and bigger than the other options on this list
Relatively high in sugar
Ingredients:
Ground corn, Soybean meal, Ground millet, Ground oat groats, Ground barley, Ground wheat, Wheat germ meal, Sugar, Vegetable oil (preserved with mixed tocopherols), Celery, Carrots, Parsley, Beets, Blueberries, Cranberries, Ground flaxseeds, Calcium carbonate, Dicalcium phosphate, Iodized salt, DL-Methionine, Choline chloride, L-Lysine monohydrochloride, Vitamins (Vitamin E supplement, Niacin supplement, Biotin, d-Calcium pantothenate, Riboflavin supplement, Pyridoxine hydrochloride, Thiamine mononitrate, Vitamin A acetate, Vitamin D3 supplement, Menadione sodium bisulfite complex (source of Vitamin K activity), Vitamin B12 supplement, Folic acid), Citric acid (preservative), Mixed tocopherols (preservative), L-ascorbyl-2-polyphosphate, Minerals (Manganous oxide, Zinc oxide, Copper sulfate, Sodium selenite, Calcium iodate), Rosemary extract
---
Are pellets good for cockatiels?
Many cockatiels owners do not know this, but pellets are actually much, much better than seeds for your bird. Many cockatiel owners mistakenly feed their birds a diet that consists primarily of seeds.
While cockatiels love the taste of seeds, nutritionally they're not all that great for them. Seeds have a very high-fat content and lack many essential nutrients, such as calcium and vitamins, that your cockatiel needs to thrive. As a result, feeding your cockatiel a diet that's almost entirely made up of seeds will sacrifice their health. In fact, many veterinarians can identify a bird that's on an all-seed diet just by looking at them.
Pellets, on the other hand, have been designed specifically to meet all the nutritional requirements of your bird. They're a complete meal and should make up 75 to 80% of your cockatiel's diet.
Many cockatiel owners report that their bird becomes more energetic, colorful, and healthier when they switch from seeds to pellets. Also, better feathering is a much-reported benefit of switching your cockatiel from seeds to pellets.
So, if you're asking yourself: "Should I feed my cockatiel seeds or pellets?" the answer is definitely pellets.
What is the best food for cockatiels?
The best food for your cockatiel is a combination of pellets and fresh fruits/vegetables. Pellets should make up about 75 to 80% of their total food intake with the remaining 20 to 25% being fruits and veggies and the occasional snack.
To find out more about which foods your cockatiel can eat, I recommend you check out my cockatiel nutrition guide. It goes over the best fruits, veggies, and treats you can safely feed your cockatiel. In addition, it'll teach you which foods to avoid.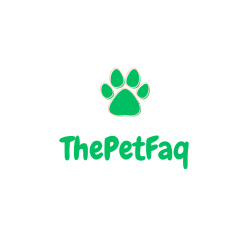 Latest posts by ThePetFaq Team
(see all)