If you've ever come across a Black Siberian Cat, consider yourself lucky. These animals are quite a magnificent sight to behold. Their jet black coat and striking features make them one of the most sought-after cats in the world.
The Siberian Cat comes in many different shades and colors like orange, gray, black, blue, and white. Tabby is by far the most common pattern for this breed, but it can also be a solid color. In my opinion, a solid black color is the most stunning and striking of them all, let's take a closer look at these beautiful felines so that we can learn more about them.
So, what are black Siberian cats? Black Siberian cats have a particular gene that causes their fur to be a solid black color. Black Siberian cats are quite expensive because they're very rare. Because of this, they can be hard to find, a black Siberian kitten usually costs around $1000-$1700 when bought from a breeder.
However, there's so much more to it than that. There's still a lot to learn about these jet-black felines, so let's dig in!
Can a Siberian Cat Be Black?
Siberian cats can definitely be black. However, while it's possible for a Siberian cat to be all black, it's quite rare. Tabby patterns are much more common than solid colors in the first place and even among solid colors, black is not a very common coloration.
The Black Siberian Cat hails from the cold Siberian regions in Russia, and as a result, they have very thick fur that's made up of 3 layers. Since the Siberian cat has 3 layers of fur, it's quite hard for breeders to make all three layers black without any other coloration showing through. The only way for breeders to reliably achieve consistent black coloration in their kitten's fur is by breeding two parents together that both have this feature. As a result, a solid, black Siberian Cat is quite rare while black smoke Siberians are more common.
Another important reason why the black Siberian Cat is relatively rare is because of the superstition surrounding black cats. I'm sure you've heard of tales wherein black cats are associated with bad luck. It's precisely for that reason that black cats (including Siberians) are in lower demand. When a cat is in lower demand breeders do not breed them as frequently which makes them rarer.
Luckily though, the superstition surrounding black cats is slowly but surely fading away. Most people have realized by now that black cats are nothing to be afraid of. As a result, more and more people are starting to appreciate the beauty that black Siberian cats exhibit and the demand for them is increasing. As the demand increases, they will be bred more and become more readily available.
Types of Black Siberian Cats
There are 2 main types of Black Siberian Cats – Solid Black and Black Smoke. There are a few differences between these two so let's take a closer look at both of them so that we can recognize what sets them apart from each other. I will also show you some pictures of both types to give you a visual overview of the differences between the two variants.
Black Smoke Siberian Cat
The Black Smoke Siberian Cat is seen more commonly than the solid black Siberian. Instead of having a completely black coat, this type has some patches of grey/white/silver mixed into their fur. Usually, these patches of different colored fur are most visible under their chin and along the underside of their body but they can be located all over.
These cats are extremely beautiful and quite unique in appearance. They might not be as rare as their solid-colored counterpart, but that doesn't make them any less magnificent to look at.
Solid Black Siberian Cat
A solid black Siberian has a coat that's completely black without any other colors. This is quite rare, smoke black Siberians are more commonly found than their solid black counterparts.
While it's usually quite simple to distinguish a solid black Siberian from a smoke black Siberian there are smoke black Siberians that only have a very small amount of light coloring in their fur which makes them seem like a solid black Siberian.
If you notice that there is some coloration in the fur of a black Siberian then you're probably dealing with a Smoke Black Siberian rather than a Solid Black Siberian. This is important to know because it happens sometimes that breeders try to sell smoke blacks as solid blacks.
How much does a Black Siberian Cat Cost?
Buying a Black Siberian kitten can be pretty expensive. Of course, like with other cats, gender, color, pedigree, and age play a role in the cost you'll have to pay. A purebred breeder can easily charge you over $1000 for one black Siberian kitten. Usually, you also have the option to buy adult cats from breeders called Kings (male) or Queens (females) for a lower price. These are usually retired breeding cats.
Of course, the price also varies from region to region. In some places where the supply of these cats is high, you might be able to buy one for much less than in a place where the demand is very high and the supply is low.
With that being said, the best way to find a reputable breeder is by using the breeder search function on the CFA website. From there, you can get a list of CFA registered breeders that have black Siberian kittens for sale. They usually also have a "testimonial" section on their website where you can read experiences from previous buyers.
The cats that you buy from these breeders have learned to socialize with their mother and their littermates and should have all the required vaccinations and paperwork.
Since a black Siberian cat is quite rare it might be difficult to find a breeder that has one available. Because of that, it might be necessary to travel in order to pick up your cat if you manage to find one.
Adoption is also an option and is usually much more affordable. However, when adopting you will usually not get a kitten but rather a fully grown cat. There are several websites like petfinder.com where you can enter the kind of cat you want and search through a database of available animals. Keep in mind though that Siberians aren't available for adoption all that often due to how high the demand for this cat is and that it might take a while to find an available one.
Do Black Siberian Cats make good pets?
The Siberian Cat is an amazing pet, regardless of the color of its fur. They are very affectionate, love to play, and are great with kids. Keep in mind though that they can be quite vocal so if you easily get annoyed by meowing cats then a less vocal breed might be a better choice.
Also, you do have to keep in mind that since these cats have a lot of hair they will shed quite a bit. Since they shed so much you will have to groom them around once or twice a week. Luckily, these cats are relatively hypoallergenic because they produce far less Fel D1 protein than other breeds. I say relatively because no cat is 100% hypoallergenic.
Some people believe that black cats are more aggressive but this is not true! In fact, the opposite is true. A study was done at the University of California that showed that black cats are actually less aggressive and tend to be calmer and more approachable than some other colors.
Also, scientists discovered that black cats might be more resistant to certain diseases!
On the whole, a black Siberian cat is a great pet and will make a great addition to any family.
Where does the Black Siberian Cat come from?
Siberian cats come from the forests in Siberia, Russia, and have lived there for hundreds of years. Did you know that this beautiful feline is the national cat of Russia? While these beautiful felines have been considered a national treasure in Russia for many years they're relatively new in the United States. They only really became popular in the States in the 1990s once the Cold War ended.
Since then, they've rapidly gained popularity and are currently among the most popular cat breeds. It's easy to see why, not only is their appearance very eye-catching with their fluffy coat and cute facial features, they're also very affectionate and intelligent cats.
Black Siberian Cat Size
Siberian cats are the 4th biggest domestic cat breed, but their size is not affected by the color of their fur. A black Siberian will grow just as big as a regular Siberian cat. How big is that exactly? Well, on average they weigh around 15 to 20 pounds, but a fully grown male can reach up to 22 pounds!
As far as length goes, they usually grow to a length of around 17 to 25 inches.
This is quite a large size for a domestic cat. The reason why they are so big and fluffy is that they evolved that way to survive the harsh climate of Siberia. Temperatures in that region can reach a bone-chilling -50 degrees Celcius (-58 Fahrenheit). In order to survive such cold climates, the cat needs to be big and furry enough to be able to isolate itself properly. That's also why their fur is water-resistant – if they get wet, and the temperature outside is minus 50, they can turn into a ball of ice in no time and freeze to death!
Black Siberian Cat Names
If you're considering getting a black Siberian, or even if you already have one and are struggling to find a fitting name, I've got some suggestions here to help you get your mind jogging.
Salem
Panther
Raven
Nightshade
Widow
Midnight
Umbra
Shade
Coal
Yin
Soot
Onyx
Noir
Jet
Pitch
Bagheera
Noche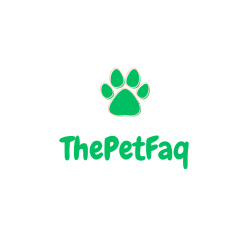 Latest posts by ThePetFaq Team
(see all)