If you're in the market for a purebred Russian Blue kitten in California then you might be aware that it can be challenging to find a reputable breeder. Finding a good breeder is important because it ensures that you get a healthy, well-socialized kitten that has been bred and raised under ethical breeding practices.
To help you on your search for your new feline companion, we've compiled a list of the top 4 best Russian Blue Breeders in the California area.
Be aware though that purebred Russian blues are in high demand. They're very popular cats that many people want as pets. As a result, many breeders have quite long waiting lists.
---
4 Russian Blue Kitten breeders in California
1. Tsar Blu
| | |
| --- | --- |
| Name | Tsar Blu |
| Location | 722 Jacaranda Cir, Hillsborough, CA |
| Website | None |
| Phone number | (650) 347-9089 |
| Email | None |
| Price | Unsure |
Tsar Blu cattery operated by Donna Fuller is one of the most popular breeders of Russian Blues in the California area.
The cattery does not have much of an online presence, but Donna is an international judge of Russian Blues, and the kittens she breeds are excellent. People who buy a kitten here are often more than satisfied.
Unfortunately, there are some rumors going around on the internet that she's retired from breeding, but I cannot confirm this.
2. La Bluez
| | |
| --- | --- |
| Name | La Bluez |
| Location | Los Angeles, CA |
| Website | https://labluez.wixsite.com/website |
| Phone number | 818-8094-368 |
| Email | [email protected] |
| Price | $500 deposit, final price unsure |
La Bluez is a small, TICA-registered cattery that's been in operation since April 2021 when they acquired their first king and queen. Since then, they've expanded a bit and they now have 3 queens that they use for breeding.
The kittens they sell leave to go to their new homes at 16 weeks of age and are registered with TICA, spayed or neutered, microchipped, and have their first shots.
This breeder does use an adoption process; not every applicant who wants one of these beautiful kittens will be accepted. They only sell to people who keep the cats strictly indoors.
They also have quite a long waiting list, so be prepared to wait a while for your Russian Blue kitten.
Since this breeder has not been in operation for very long yet they have not accumulated a lot of reviews yet, but the pictures on their Facebook page look very promising!
3. Deja Blu
| | |
| --- | --- |
| Name | Deja Blu |
| Location | LA, CA |
| Website | https://dejablu.notion.site/dejablu/Deja-Blu-Russian-Blues-b24413111d144639a20b0d0ff84ebe5e |
| Phone number | N/A |
| Email | [email protected] |
| Price | $2,000 per kitten |
Deja Blu is an at-home Russian Blue cattery located in LA, California. Their kittens leave the cattery at 14 to 16 weeks of age. At this time, they're registered with the CFA, neutered/spayed, microchipped, vaccinated, and have a health warranty.
Like the previous breeder, Deja Blu requires that you keep your Russian Blue kitten indoors at all times.
They do not ship their kittens but are willing to meet you at the airport if you're flying in and want to take the kitten home by plane.
An interesting fact about this breeder is that they do not employ a male (king) in their cattery. Instead, they use the kings of other breeders.
'4. Blue on Blue
| | |
| --- | --- |
| Name | Blue on Blue |
| Location | Phoenix, AZ |
| Website | N/A |
| Phone number | 602-553-8021 |
| Email | [email protected] |
| Price | Unsure |
Blue on Blue is a CFA-registered cattery that's not located in California, but in Phoenix, Arizona. Nevertheless, I felt it necessary to include them here because Russian Blue Kitten Breeders in the state of California are quite rare. As such, many people are willing to take a drive to pick up their purebred kitten.
Like Tsar Blu, this cattery does not have much of an online presence. However, they're very highly regarded by other breeders and lovers of the breed.
They use kings and queens from Champion and Grand Champion lines to breed their kittens which means that the kittens they sell are absolutely gorgeous. In addition, their kittens come with a written health guarantee.
---
Final words
Unfortunately, there are not that many purebred Russian Blue kitten breeders in the state of California. However, the few that do exist are typically well-received by their customers. Additionally, if you're willing to make a road trip, there are some very good breeders located in nearby states that provide excellent kittens.
It might also be tempting to buy a Russian Blue kitten from craigslist or other classified sites, but the people who sell there are not registered with any cat association and you're never sure what kind of kitten you're going to get.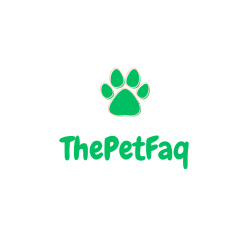 Latest posts by ThePetFaq Team
(see all)