If you're looking for a breeder that has a Siberian kitten for sale in the state of Arizona then you're not alone.
The Siberian cat is one of the most popular cat breeds not only because they're extremely beautiful and affectionate, but also because of their hypoallergenic nature. They produce less of the Fel D1 protein that triggers the allergic reaction in many people, which means that people with cat allergies are often much less allergic to the Siberian.
However, when buying a purebred cat like this it's important to buy from a reputable breeder.
To help you find a breeder for your feline companion, we've created a list of all the Siberian kitten breeders that are active in the state of Arizona.
---
Siberian Kitten Breeders in Arizona
1. Puma Ridge Siberians
| | |
| --- | --- |
| Name | Puma Ridge |
| Location | Kingman, AZ |
| Website | http://www.pumaridgesiberians.com/ |
| Facebook | https://www.facebook.com/Pumaridgesiberiancats/ |
| Phone number | (951) 330-8774 |
| Email | [email protected] |
| Price | $300 deposit / Final price unsure |
Puma Ridge is a very popular cattery located in Kingman Arizona operated by Tim and Tina Slayton. They're registered with TICA and breed well-socialized, healthy Siberian kittens.
However, since this breeder is so popular they do have quite a long waitlist. In fact, their waitlist got so out of hand that they're doing away with it altogether and will only accept applications on current litters.
They have many happy customers whose reviews you can read on their website, Facebook page, as well as websites such as Reddit.
---
2. Prekrasne
| | |
| --- | --- |
| Name | Prekrasne |
| Location | Phoenix, Arizona |
| Website | https://www.siberiancatsofaz.com/ |
| Facebook | https://www.facebook.com/Prekrasne |
| Phone number | N/A |
| Email | [email protected] |
| Price | $1000 |
Prekrasne is a cattery operating in Phoenix, Arizona that specializes in breeding traditional Siberian kittens as well as the Neva Masquerade variant. This breeder has been in business since 2006 and has had many happy customers whose experiences you can read about on their Facebook page and online.
They're registered with TICA, CFA, & LCWW and focus on breeding high-quality kittens that are healthy, social, and happy.
---
3. Kender Siberian Cats
| | |
| --- | --- |
| Name | Kender |
| Location | Phoenix |
| Website | http://www.kendersiberiancats.com/ |
| Facebook | https://www.facebook.com/groups/147515938650346/ |
| Phone number | (623) 386-8731 |
| Email | [email protected] |
| Price | $1000 |
Kender is one of the oldest Siberian kitten breeders in the US. They imported their first breeding cats as early as 1992. As such, they have a lot of experience with the breed.
They're committed to breeding kittens that have great temperaments. To achieve this, the kittens are raised in a busy household, which makes them very well adapted and socialized.
Health is also an important consideration for this breeder, as it should be. Their cats are tested for PKD and PK Def by DNA and HCM via ultrasound.  In addition, they are one of the original members of The Siberian Cat Health Group and database.
Of course, appearance matters too and Kender aims to breed Siberians that are not only healthy and social but also a pleasure to look at. To achieve this, their kings and queens come from award-winning lines.
They also have a private Facebook group where you can chat and share experiences with other customers of the breeder. Experience reports about this breeder online are generally very positive.
---
4. Nightmusic Siberian Cats
| | |
| --- | --- |
| Name | Nightmusic |
| Location | Phoenix |
| Website | http://www.nightmusicsiberians.com/index.html |
| Facebook | https://www.facebook.com/Nightmusicsibs/ |
| Phone number | (480) 235-4726 |
| Email | N/A |
| Price | $1,550 |
Nightmusic is a small cattery that's located in Phoenix. They are registered members of CFA, TICA, ACFA, and TAIGA that follow and have signed the TICA code of ethics.
Their kittens are raised to be used as pets or for shows by an established conscientious breeder using carefully selected bloodlines.
Their cats are cats all tested for HCM at approximately one year of age, as well as PKD1, FIV, and FELV1 at an earlier age.
They breed the kittens on a 1.25-acre desert ranch where the cats and kittens have free run of the house. As a result, the kittens get plenty of interaction and are well socialized.
---
ThePetFaq recommends adoption over buying from a breeder. However, we also understand that adopting is not always possible and that there are many good reasons for choosing to buy from a breeder. Please note that we did not visit these catteries in person, however, we did research them to find as much information about them as possible. Always do your own research when buying a kitten!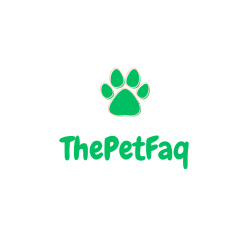 Latest posts by ThePetFaq Team
(see all)