ThePetFaq recommends adoption over buying from a breeder. However, we also understand that adopting is not always possible and that there are many good reasons for choosing to buy from a breeder. Please note that we did not visit these catteries in person, but they're all registered with established cat fancier's organizations such as the CFA or TICA.
If you're in the market for a Siberian kitten I believe you're making a great choice. Siberians are known for their affectionate and playful personalities so they will surely be a great addition to your home. However, finding a good breeder that has Siberian kittens for sale in Florida can be difficult.
Today, we're going to go over a list of 5 breeders. All the breeders on this list are registered with the International Cat Association or the Cat Fancier's Association.
5 Siberian Kitten Breeders in Florida:
1. Angel's Joy
Angel's Joy is a Siberian kitten breeder located in the Tampa Bay area in Florida. They breed the point variant of the Siberian Cat, known by the name "Neva Masquerade". Being a variant of the Siberian, these cats have much in common. The main difference is that the Neva Masquerade always has blue eyes and is often white. If you're looking for a blue-eyed white Siberian kitten, this is a great breeder to take a look at.
2. ArticeClipse
ArticeClipse is a Siberian kitten breeder that's located in the city of Spring Hill, Florida. They have two kings named Hawk and Tibet, both imports from Russia. The queens they use for breeding are a silver-blue Siberian named Livadia and two tabbies.
They take much pride in their work, making sure that the kittens they breed meet the breed standards and are well taken care of.
3. FLSunshineSibs
FlSunshineSibs is a breeder of Siberian kittens from Saint Augustine. What sets this breeder apart from many others is that they offer saliva testing for Fel-D1 protein levels. Fel-D1 proteins are what cause cat allergies in people, if these levels are low, the cat causes less of an allergic reaction.
This breeder has quite a few queens and 2 kings that they use for breeding purposes. They have good testimonials and many people are very happy with the kitten they buy here.
4. Reigning Cats
Reigning Cats is a Siberian Cat breeder that's got quite a few accolades under its belt. They're a member of the CFA's Siberian Breed Council and the TAIGA Siberian Breed Club. They've also won a breeder award from the Cat Fancier's Association.
Their kings and queens are pedigreed Siberians and have participated, and won, many cat championships.
They take excellent care of the kittens they breed. Every kitten is tested and checked by a vet before being sent to its new home. They expect a similar level of care from prospective owners. Because of this, they might ask questions about the household that their beloved kittens will be adopted into.
5. Siberian Life
Siberian Life is a cattery operating in Spring Hill, Florida. They have two kings, a Seal Lynx Point Tabby and a Seal Lynx Point Tabby with white, along with 4 different queens.
All their kittens are hand-raised and are indoor family pets. They will be up to date on all veterinary exams and microchipped before being sent to their new home. Furthermore, all kittens come from lines without HCM, PKD, FIV, and FeLV. Their kittens are guaranteed against congenital and hereditary diseases for a period of one year.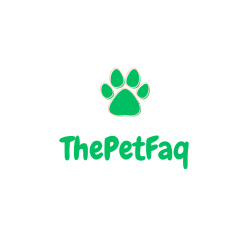 Latest posts by ThePetFaq Team
(see all)