Persian cats are known for their unique physical characteristics, such as their long, flowing fur, large eyes, and flat faces. However, their personalities are also quite distinctive. Persians tend to be laid-back, affectionate, and calm cats. They are not as active as some other breeds, but they make up for it with their loving nature. Their gentle demeanor and desire for human affection make them excellent companion animals.
The Science Behind Human-Animal Bonds
Humans have a natural affinity for animals, and studies have shown that there are many benefits to spending time with pets. The bond between humans and animals is rooted in the release of oxytocin, a hormone that is responsible for creating feelings of trust and bonding. When we interact with our pets, our bodies release oxytocin, which reinforces the connection between us.
The Role of Early Socialization in Creating Strong Bonds
Early socialization is critical for creating a strong bond between a Persian cat and their owner. Kittens that are handled and socialized from a young age are more likely to be friendly and affectionate as adults. This early socialization helps to create positive associations with human interaction, which leads to a stronger bond between the cat and their caretaker.
How Persian Cats Show Affection to Their Caretakers
Persian cats are known for their affectionate tendencies. They are a breed that loves to cuddle and be close to their humans. Here are some of the ways that Persian cats show affection to their owners:
The Importance of Physical Touch for Persians
Physical touch is essential for Persian cats. They love to be petted, held, and cuddled. They crave physical contact, and this is one of the primary ways in which they show affection to their owners. When a Persian cat rubs against their owner's leg or climbs into their lap, it is a clear sign that they are seeking physical contact and attention.
Understanding Vocalizations and the Language of Persians
Persian cats are not particularly vocal, but they do have a unique language that they use to communicate with their owners. They may meow, purr, or chirp to express their feelings. When a Persian cat purrs, it is a sign of contentment and happiness. When they meow, it can be a sign that they want attention or food. Understanding these vocalizations and responding appropriately can help strengthen the bond between cat and owner.
Recognizing Non-Verbal Cues and Body Language
Persian cats also communicate through their body language. A cat that is relaxed and purring is content and happy. A cat that is hiding or avoiding physical contact may be feeling anxious or stressed. Understanding these non-verbal cues is essential for creating a strong bond with a Persian cat.
The Benefits of Owning a Persian Cat
Owning a Persian cat can be incredibly rewarding. These cats offer many benefits to their owners, including:
Improving Mental Health and Reducing Stress
Studies have shown that spending time with pets can help to reduce stress and anxiety. The act of petting a cat has been shown to lower blood pressure and decrease feelings of tension. Persian cats, with their calm and loving nature, can be especially beneficial for individuals who suffer from anxiety or depression.
Helping with Physical Health and Healing
Cats can also provide physical health benefits to their owners. Studies have shown that owning a pet can lower the risk of heart disease and stroke. Pet owners also tend to have stronger immune systems and are less likely to develop allergies.
Providing Unconditional Love and Companionship
Above all, Persian cats provide their owners with unconditional love and companionship. They are loyal and devoted pets that offer a sense of comfort and security. Persian cats are known for their ability to form deep bonds with their owners, which can be incredibly fulfilling and rewarding.
Caring for Your Persian Cat to Strengthen the Bond
Taking care of a Persian cat is essential for strengthening the bond between cat and owner. Here are some tips for caring for your Persian cat:
Feeding and Nutrition: The Key to a Healthy Persian
Feeding your Persian cat a healthy, balanced diet is essential for their overall health and well-being. Persian cats are prone to obesity, so it is important to monitor their food intake and provide them with regular exercise.
Grooming and Bathing: Keeping Your Persian Beautiful and Happy
Persian cats require regular grooming to keep their long fur free from tangles and mats. Regular brushing and bathing can help to keep your cat healthy and happy. It is also an excellent opportunity to bond with your cat and show them affection.
Creating a Safe and Comfortable Home Environment for Your Persian
Creating a safe and comfortable home environment is critical for your Persian cat's well-being. Make sure that your home is free from hazards and provide your cat with plenty of opportunities for play and relaxation. Creating a comfortable, inviting space for your cat can help to strengthen the bond between you and your pet.
In conclusion, Persian cats are known for their deep connection with their owners. Their affectionate personalities and loving nature make them excellent companion animals. Understanding the science behind human-animal bonds, recognizing the ways that Persian cats show affection, and taking care of your cat are all essential for creating a strong and lasting bond between cat and owner.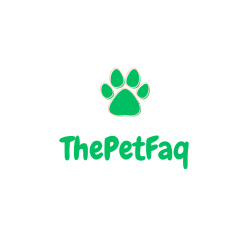 Latest posts by ThePetFaq Team
(see all)