Finding a reputable Samoyed breeder that has puppies for sale in Illinois is not an easy task, but we're here to help. We've done the research and created a list of breeders in the area. It's not simply a list of names, it also contains their contact info, location, prices (when available), and more.
By giving you this overview of breeders we hope to make the process of finding a Samoyed puppy for sale in Illinois as smooth as possible.
Samoyeds are magnificent dogs. They're an ancient breed that has stolen many people's hearts. It's not all that surprising that so many people want one of these adorable pups. However, finding a reputable breeder is extremely important. It ensures that you get a healthy and well-socialized puppy that grows up to be a confident, lifelong companion for your household.
With that said, let's take a look at the top 4 Samoyed breeders in Illinois!
---
4 Samoyed Puppy Breeders in Illinois
1. Painted Hills Kennels
| | |
| --- | --- |
| Name | Painted Hills Kennels |
| Location | McHenry, Illinois |
| Website | https://paintedhillskennels.wixsite.com/mysite |
| Facebook | https://www.facebook.com/paintedhillssamoyeds |
| Phone number | 815-900-8632 |
| Email | [email protected] |
| Price | $100 waitlist fee / final price: contact breeder |
Painted Hills Kennels is a Samoyed breeder operated by Sam Alexander Murphy. They're located in McHenry, which is very close to Chicago and Rockford.
They strive to produce healthy, structurally sound Samoyed puppies that are affectionate and joyful while retaining their working ability. To achieve this goal, they health test all their dogs before breeding. In addition, their dogs compete in conformation and performance sports. They raise the pups as part of the family and expect the people who end up adopting them to do the same. The puppies' forever homes are carefully selected and receive lifelong support from the breeder.
Painted Hills Kennels is part of the Breed with H.E.A.R.T. program which was started by the AKC. What this means is that they breed for health, education, accountability, responsibility, and tradition.
They have many fantastic pictures of their Samoyeds on their Facebook page which is definitely worth checking out.
---
2. Chesterville Barns Puppies
| | |
| --- | --- |
| Name | Chesterville Barns Puppies |
| Location | Arcola, IL |
| Website | https://chestervillebarnspuppies.com/ |
| Facebook | https://www.facebook.com/ChestervilleBarn/ |
| Phone number | 217-273-5480 |
| Email | [email protected] |
| Price | $500 deposit / $3000 total |
Located between Indianapolis and St. Louis, close to Springfield, IL, you'll find the small town of Arcola. In this small town, there's a kennel named Chesterville Barns Puppies. Chesterville Barns is operated by Nathan and Ruby Miller, who are Illinois Licensed breeders specializing in healthy, quality puppies for adoption. They breed a variety of different breeds, including the Samoyed.
They place a lot of emphasis on health. To make sure that the pups are healthy and strong when they are born, they health test the parents through OFA, which you can check by looking the names of their dogs up in the OFA database.
Socialization is also important. These breeders have several children who spend quite a bit of time with the pups, making them well socialized.
They're an incredibly popular breeder and have a 5-star rating on Google with a total of 60 reviews. Judging from experience reports, it seems like everyone who's bought a puppy seems to be extremely pleased with the dog they have received.
---
3. Fionntan Samoyeds
| | |
| --- | --- |
| Name | Fionntan Samoyeds |
| Location | Springfield, IL |
| Website | N/A |
| Facebook | https://www.facebook.com/FionntanSamoyeds/ |
| Phone number | (217) 737-0373 |
| Email | [email protected] |
| Price | Contact breeder |
In Springfield, Illinois, you'll find Fionntan, a Samoyed breeder with many years of experience. Unfortunately, this breeder does not have a website, so there's not all that much information publicly available about them.
What they do have is a Facebook page. On their page, you'll find frequent updates about their litters, adult dogs, and many adorable photos.
They're listed on the website of the Samoyed Club of America, which means that they're relatively trustworthy, even if there's not much public information available about them.
---
4. Icebowl Samoyeds
| | |
| --- | --- |
| Name | Icebowl Samoyeds |
| Location | Illinois |
| Website | N/A |
| Facebook | N/A |
| Phone number | 618 632 5059 |
| Email | [email protected] |
| Price | Contact breeder |
Icebowl Samoyeds is a breeder in Illinois, operated by Paul & Marta DeMerath. Unfortunately, that's about as much information we were able to find about them. They're listed on the SCA website, which means that they're quite trustworthy, but I couldn't find any other information about them.
Nevertheless, it might be worth sending them a text or call to inquire if they have any puppies available.
---
Final words
Unfortunately, there are not that many Samoyed breeders active in Illinois. However, the few that are listed here have good reputations.
Whenever you buy a dog it's very important that you research your breeder carefully. Make sure that you AVOID Kabarea kennels as the Humane Society has listed them as a puppy mill and they have horrible reviews.
If you didn't find a suitable breeder on this list, you might want to check out some breeders in nearby states such as Ohio instead. Oftentimes, it's worth traveling a bit if you manage to find your perfect breeder a bit further away.
ThePetFaq recommends adoption over buying from a breeder. However, we also understand that adopting is not always possible and that there are many good reasons for choosing to buy from a breeder. Please note that we did not visit these breeders in person, however, we did research them to find as much information about them as possible. Always do your own research when buying a puppy!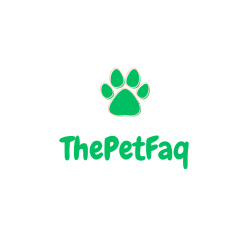 Latest posts by ThePetFaq Team
(see all)