Buying a new kitten is always exciting. These little felines truly steal your heart and become part of the family. Siberian cats especially are well known for being affectionate little furballs. However, if you're in the market for a purebred cat like the Siberian it's essential that you buy from a good, reputable breeder.
Buying from a good breeder not only ensures that the kitten is ethically bred, but it also means that you have a health guarantee and that the kitten is much more sociable.
To help you find the right Siberian kitten for sale in New Jersey we've compiled a list of breeders that are active in the state.
---
3 Siberian Kitten Breeders in New Jersey
1. Kirigami Siberian Kittens
| | |
| --- | --- |
| Name | Kirigami |
| Location | Jackson, New Jersey |
| Website | http://www.kirigamikittens.com/ |
| Facebook | https://www.facebook.com/Kirigamikittens |
| Phone number | N/A |
| Email | [email protected] |
| Price | $2200 |
Kirigami is a small cattery operated by a mother-daughter duo located in Jackson, New Jersey that specializes in breeding Siberian kittens. They've been in business since 2016 and have had many happy customers since then, as evidenced by the many testimonials on their website.
All their cats and kittens are registered with TICA, as is the breeder itself.
Unfortunately, they do not allow you to visit the cattery, so if allergy testing is important for you then it's best to choose a different breeder.
Their kittens come with a health guarantee and are litter trained.
---
2. Siberian Bliss
| | |
| --- | --- |
| Name | Siberian Bliss |
| Location | Hamburg, NJ |
| Website | https://siberianbliss.wixsite.com/siberianblisscattery |
| Facebook | N/A |
| Phone number | (516) 236-8475 |
| Email | [email protected] |
| Price | Varies: 1/3 deposit |
Siberian Bliss is a TICA-registered breeder of Siberian kittens located in Hamburg, New Jersey.
This breeder was born into a family that always had Siberians. They constantly bring in new breeding lines, but also inbreed/linebreed to preserve the quality.
They're dedicated to breeding for health and temperament, along with beauty. They have spent years looking over pedigrees and databases to research the breed and lines to find the best combinations.
They do not have a Facebook page, but there are some experience reports from people that I found on Reddit.
---
3. Fantasia Cats
| | |
| --- | --- |
| Name | Fantasia |
| Location | Central New Jersey |
| Website | https://www.facebook.com/Cattery-FantasiaCats-Siberian-863743873826626/ |
| Facebook | Same as website |
| Phone number | (908) 745-1368 |
| Email | [email protected] |
| Price | Unsure |
Fantasia Cats is a Siberian kitten breeder located in Central New Jersey. They're registered with both TICA and the CFA. This cattery does not have a website, so I could not find all that much information about them, but they do have very good reviews on Facebook with an average rating of 5/5 stars with a total of 9 reviews.
They also have lots of pictures to admire on their Facebook page.
---
Final words
Unfortunately, there are not that many Siberian kitten breeders in New Jersey. However, this is not a big problem since New Jersey is located so close to several other states that have breeders.
If you couldn't find a breeder that you like here, I suggest taking a look at some breeders in New York or Pennsylvania.
ThePetFaq recommends adoption over buying from a breeder. However, we also understand that adopting is not always possible and that there are many good reasons for choosing to buy from a breeder. Please note that we did not visit these catteries in person, however, we did research them to find as much information about them as possible. Always do your own research when buying a kitten!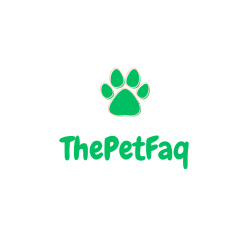 Latest posts by ThePetFaq Team
(see all)